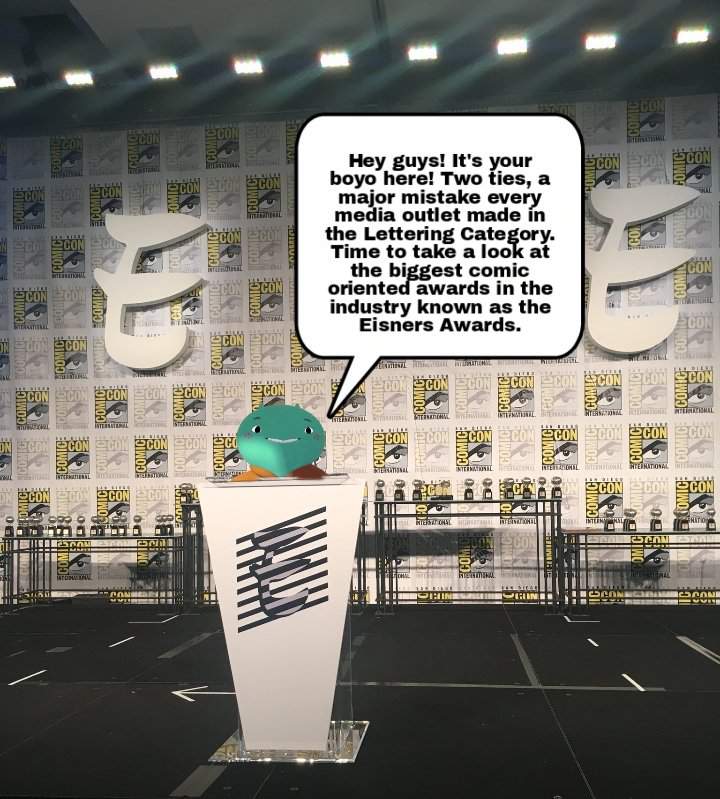 Please check out all nominees. Some of these titles are truly amazing and are deserving of your attention more than some of the ones you're reading.
Best Single Issue/One-Shot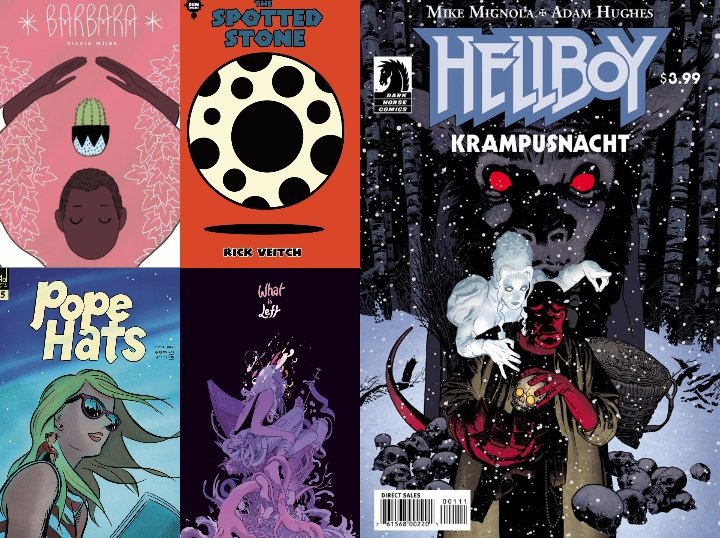 >Barbara – by Nicole Miles (ShortBox)
>  Hellboy: Krampusnacht – by Mike Mignola and Adam Hughes (Dark Horse)
>Pope Hats #5 – by Ethan Rilly (AdHouse Books)
>The Spotted Stone – by Rick Veitch (Sun Comics)
>What Is Left – by Rosemary Valero-O'Connell (ShortBox)
Congrats to Hellboy for gaining a win only cementing Mike Mignola's prestige (and Hughes') in the industry. This Mignola's 13th Eisner and Adam Hughes' 2nd one since 2003 for Best Cover Artist.
Best Continuing Series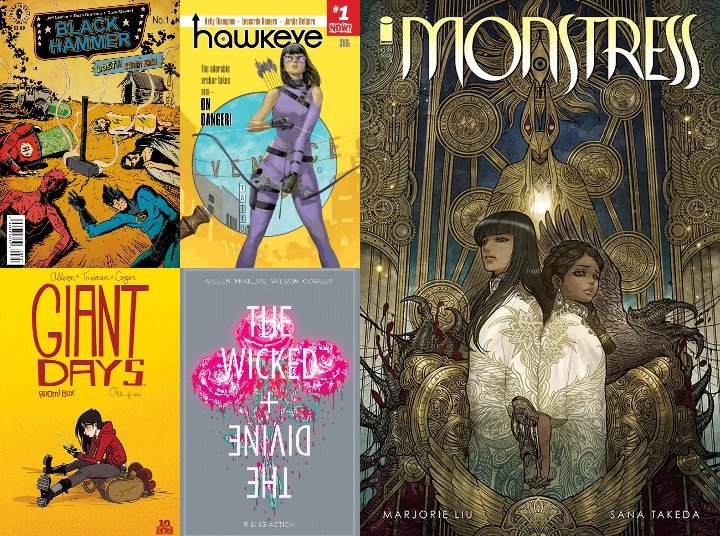 >Black Hammer – by Jeff Lemire, Dean Ormston, and David Rubín (Dark Horse)
>Giant Days – by John Allison, Max Sarin, and Liz Fleming(BOOM! Box)
>Hawkeye – by Kelly Thompson, Leonardo Romero, and Mike Walsh (Marvel)
 Monstress – by Marjorie Liu and Sana Takeda (Image)
>The Wicked + The Divine – by Kieron Gillen & Jamie McKelvie (Image)
This was a very tough category! I had a chance to read all of these series except for The Wicked + The Divine (I know, I know). I was rooting for Monstress to snatch the win and I was not disappointed! Black Hammer was last year's favorite, but finally, Monstress has the chance to snatch this year's title. Even if I'm not a fan of Giant Days, I'm not sure why they keep giving the series nominations. Hawkeye also turned around in a big way. Sadly, since its cancelation it won't have a chance to redeem itself that said, Thompson will have plenty of opportunities.
Marjorie Liu's Monstress competed in several categories such as Best Writer, but never got the award until this year. I am glad her first award was given to such an exceptional series. This so happens to be one of the first Sana Takeda's Eisner awards. A big accomplishment for the ladies. The pair also garners a win this year for Best Publication for Teens (ages 13-17). The nomination I'm shocked not to spot is the award show regular, Saga. A surprising turn of events. They're awarded regularly and to suddenly see them gone makes no sense.
Best Limited Series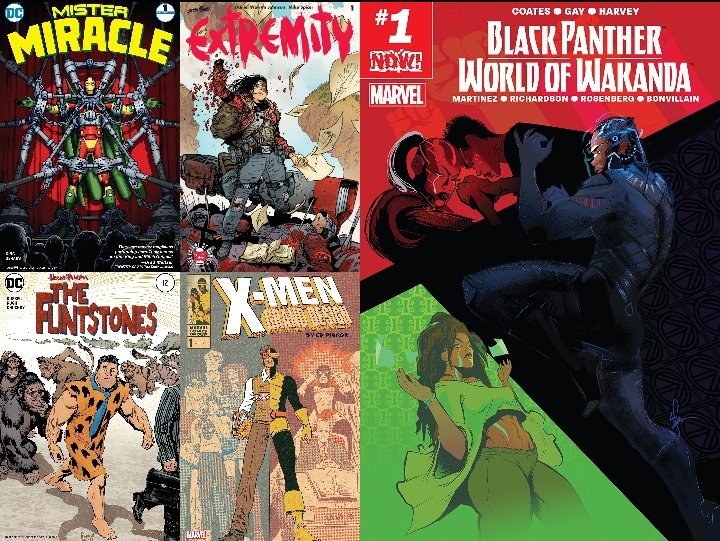 Black Panther: World of Wakanda – by Roxane Gay, Ta-Nehisi Coates, and Alitha E. Martinez (Marvel)
>Extremity – by Daniel Warren Johnson (Image/Skybound)
>The Flintstones – by Mark Russell, Steve Pugh, Rick Leonardi, and Scott Hanna (DC)
>Mister Miracle – by Tom King and Mitch Gerads (DC)
>X-Men: Grand Design -by Ed Piskor (Marvel)
What?! I did not expect Black Panther: World of Wakanda to win at all. Truth be told, I forgot it was nominated. The sure bet for me should have been X-Men: Grand Design (given how much love and passion was put into it) or The Flintstones. I would've preferred if they had won, but oh well. We can't have everything.
This is the debut Eisner for Gay, Coates, and Martinez.
Best New Series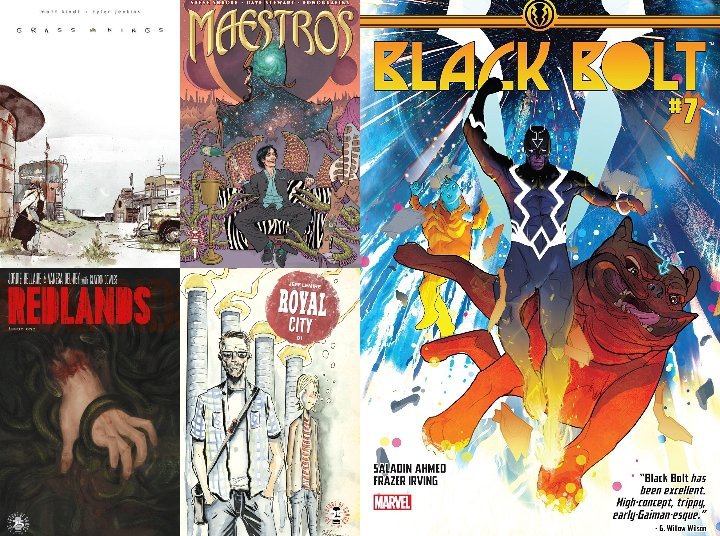 Black Bolt – by Saladin Ahmed and Christian Ward (Marvel)
>Grass Kings – by Matt Kindt and Tyler Jenkins (BOOM! Studios)
>Maestros – by Steve Skroce (Image)
>Redlands -by Jordie Belaire and Vanesa Del Rey (Image)
>Royal City – by Jeff Lemire (Image)
YUS! One of my Top comics of the year won. Really happy with how these are turning out. This is the first ever Eisner for Saladin Ahmed and Christian Ward, and it seems they'll have plenty of opportunities to show off next year.
I'm surprised there isn't an overall award category called Best Comic (or Graphic Novel) that allows every comic to have a shot at winning. Sort of their Best Picture equivalent. Right now there are 3 categories and none of them are really more important than the other. I would like to see that happen. You could replace it with the less needed categories.
Best Graphic Album – New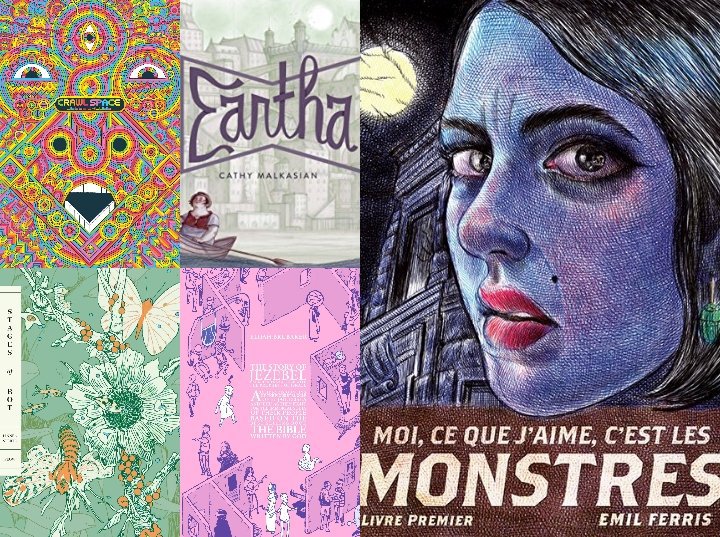 >Crawl Space – by Jesse Jacobs (Koyama Press)
>Eartha – by Cathy Malkasian (Fantagraphics)
 My Favorite Thing Is Monsters – by Emil Ferris (Fantagraphics)
>Stages of Rot – by Linnea Stertw (Peow)
>The Story of Jezebel – by Elijah Brubaker (Uncivilized Books)
This is a big winner. A lot of buzz surrounding this title as it is very artistically valuable. In actuality, all of these are somewhat artistically intriguing. I have no experience with any of the series other than the winner. This is the first Eisner for Emil Ferris.
Best Humor Publication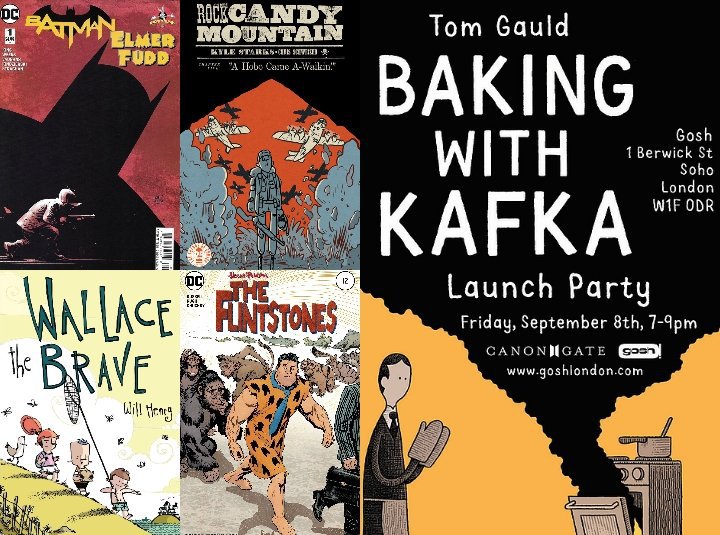 Baking with Kafka – by Tom Gauld (Drawn & Quarterly)
>Batman/Elmer Fudd Special #1 – by Tom King, Lee Weeks, and Byron Vaughn (DC)
>The Flintstones – by Mark Russell, Steve Pugh, Rick Leonardi, and Scott Hanna (DC)
>Rock Candy Mountain – by Kyle Starks (Image)
>Wallace the Brave – by Will Henry (Andrews McMeel)
So Batman/Elmer Fudd Special #1 was also on my Top 10 Best Comics of the Year list which is sort of a bummer to see lose, but at least it did so to Tom Gauld – the creator of Mooncop (another Eisner winning story). It seems Flintstones won't get any Eisner at all. Sadness. These other series – especially the winner – sound very fun. Definitely checking them out. I say keep giving Tom Gauld all the Eisners he deserves.
Best Reality-Based Work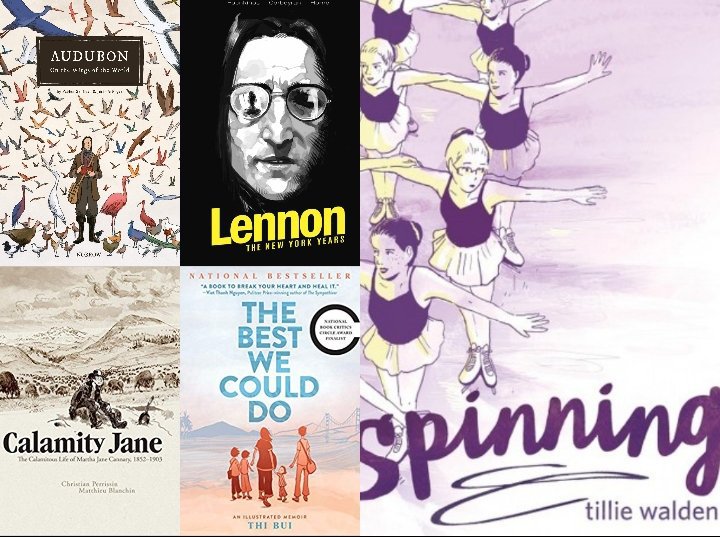 >Audubon: On the Wings of the World – by Fabien Grolleau and Jerémie Royer, translated by Etienne Gilfillan (Nobrow)
>The Best We Could Do – by Thi Bui (Abrams ComicArts)
>Calamity Jane: The Calamitous Life of Martha Jane Cannary, 1852–1903 – by Christian Perrissin and Matthieu Blanchin, translated by Diana Schutz and Brandon Kander (IDW)
>Lennon: The New York Years – by David Foenkinos, Corbeyran, and Horne, translated by Ivanka Hahnenberger (IDW)
 Spinning – by Tillie Walden (First Second)
Haven't read a single one but I wish I could have! I presume these are based on true stories? I'm not sure but I would have been if Eisners would allow us to watch the awards live. Tillie Walden previously worked on The End of Summer and I Love This Part which was critically acclaimed but this is her first Eisner Award.
Best Writer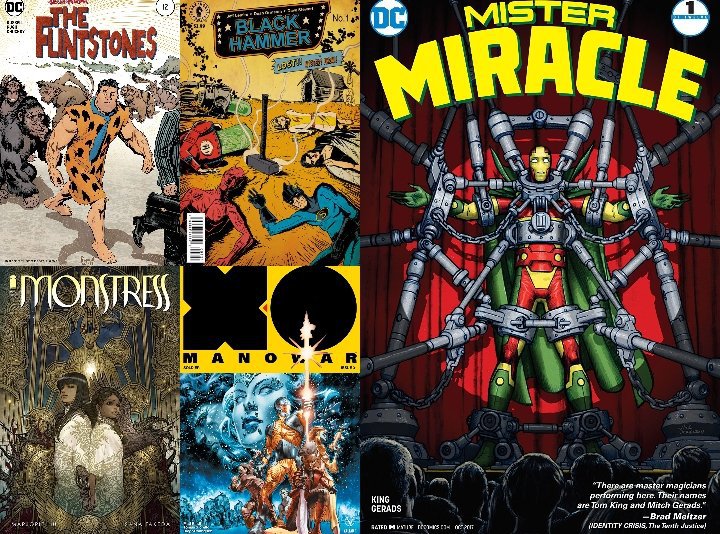 Tom King – Batman, Batman Annual #2, Batman/Elmer Fudd Special #1, Mister Miracle (DC) (tie)
>Matt Kindt – Grass Kings (BOOM! Studios); Ether(Dark Horse); Eternity, X-O Manowar (Valiant)
>Jeff Lemire – Black Hammer (Dark Horse); Descender (Image)
 Marjorie Liu – Monstress (Image) (tie)
>Mark Russell – The Flintstones (DC)
We move on from the Work Awards to the Creator Awards and we open with a tie?! Why? Couldn't you guys just make up your mind? It really seemed unnecessary. Did people actually vote and it ended with a tie? If so what are the chances of that happening? Anyway, it's not a big deal, but it's definitely weird. It seems like you couldn't settle on the better person so you chose the easy way out.
Marjorie Liu was also the first woman to win the Best Writer award. I'm honestly surprised it happened to take this long, but if it had to have been anyone it needed to be her. She is an example of the women voices we need more of. Marvel & DC must be calling her right now. I say ignore them and keep doing your own thing.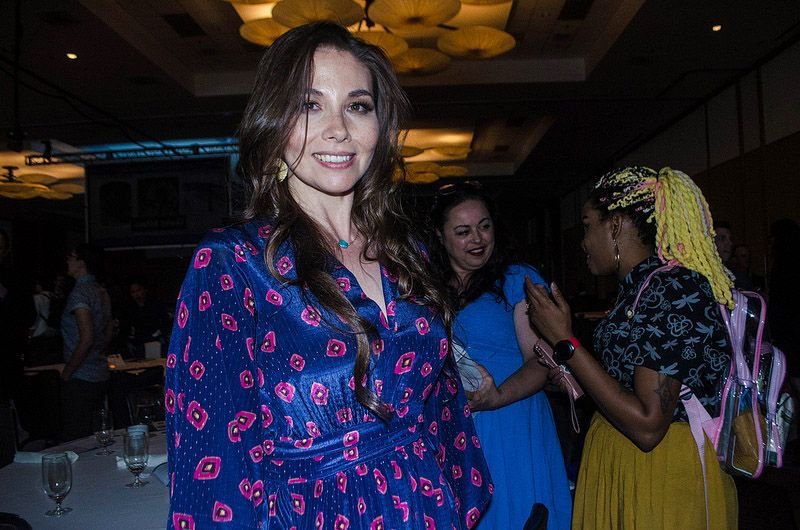 Another problem I have is that almost every nominee has credited multiple comics to them. There should be one comic title per writer because 1) for the exact same reason, it comes off like you can't choose the better series. 2) There can only be one best work of the writer. 3) If we look at someone like Tom King all his works have a major quality gap amongst. His Batman run is really bad, Mister Miracle belongs to some of his best, Batman/Elmer Fudd is great. This is just my opinion, but it's also a common one. And that just so happens to be one of the examples that happen to perfectly support my argument. This is the sort of thing we don't want. A person sees the list and thinking all these are top-notch quality actually read it and turn out disappointed. It happened to me which is why I have a lot of hesitations when it comes to trusting Eisners.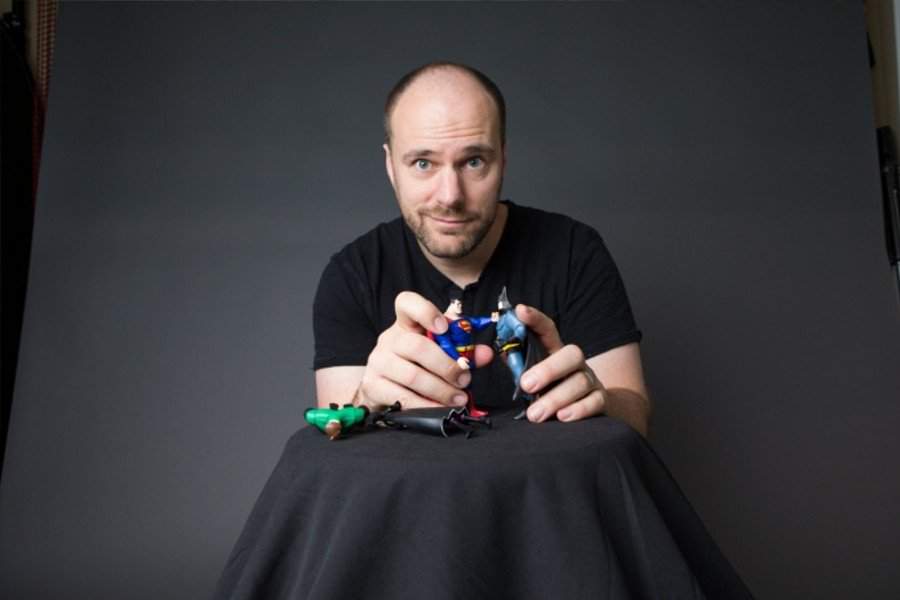 The clear sole winner should've been Liu, she deserves it the most. She got, her 3rd Eisner of the night, proud of her. Tom King already had an Eisner for 2016's Best Limited Series that went to Vision. I don't wanna seem like the type who's hating on King, they both are hardworking people, but if the quality varies from one book to another our job should be to not allow all in. If you had just put one series on there like let's say Mister Miracle then I wouldn't have said anything against his victory. At least don't include every series the writer wrote.
Best Writer/Artist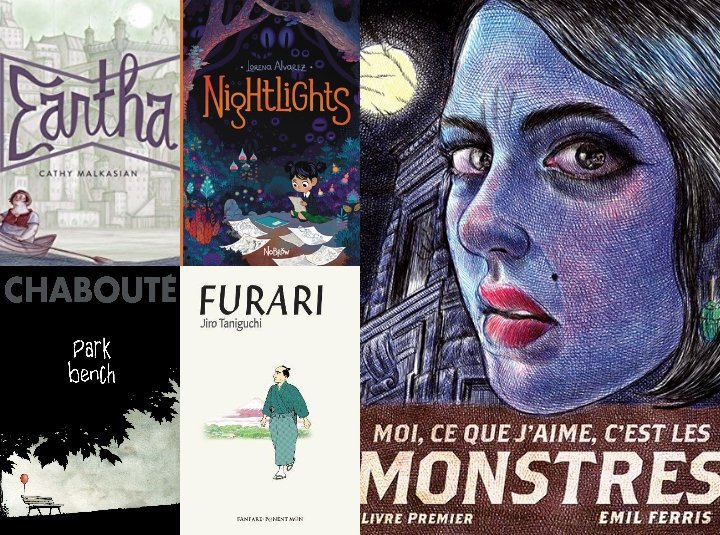 >Lorena Alvarez – Night Lights (Nobrow)
>Chabouté – Moby Dick (Dark Horse);Alone, The Park Bench (Gallery 13/Simon & Schuster)
 Emil Ferris – My Favorite Thing Is Monsters (Fantagraphics)
>Cathy Malkasian – Eartha (Fantagraphics)
>Jiro Taniguchi – Furari, Louis Vuitton Travel Guide: Venice (Fanfare/Ponent Mon)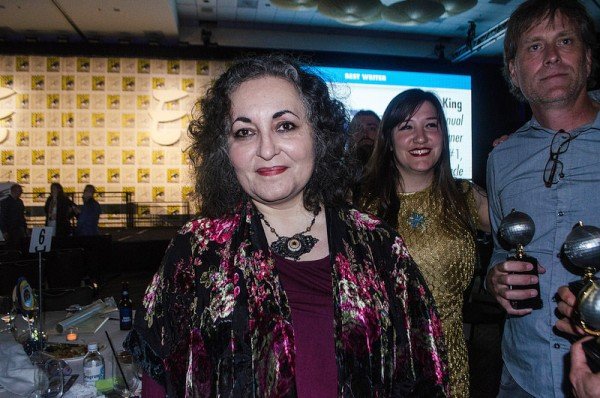 This award goes to the person who both wrote and drew the comic. I tried reading My Favorite Thing Is Monsters and it didn't go too well for me, but hey, good job Emil Ferris on your 2nd Eisner. I've seen a number of people who read it and like it, a number of non-comic books folks too. That is a major accomplishment. Out of the other nominees, I am very looking forward to checking out Park Bench.
Best Penciller/Inker or Penciller/Inker Team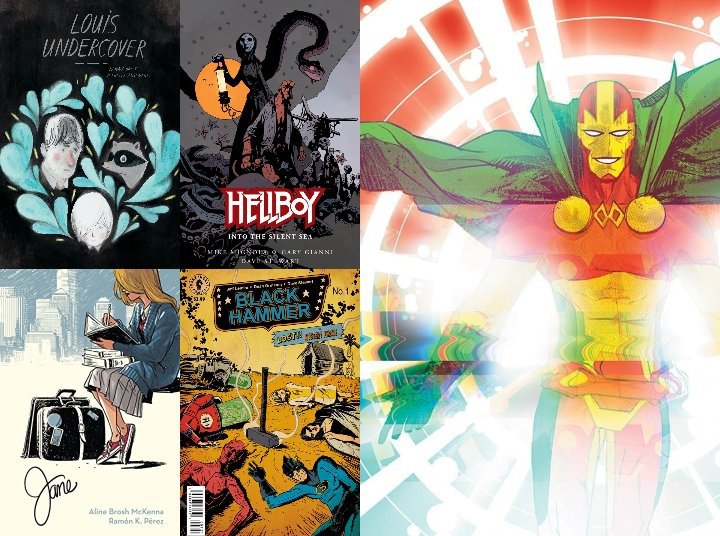 >Isabelle Arsenault – Louis Undercover (Groundwood Books/House of Anansi)
 Mitch Gerads – Mister Miracle (DC)
>Gary Gianni – Hellboy: Into the Silent Sea (Dark Horse)
>Ramón K. Perez – Jane (Archaia)
>David Rubín – Black Hammer #9 & #12, Ether, Sherlock Frankenstein #1–3(Dark Horse); Beowulf (Image)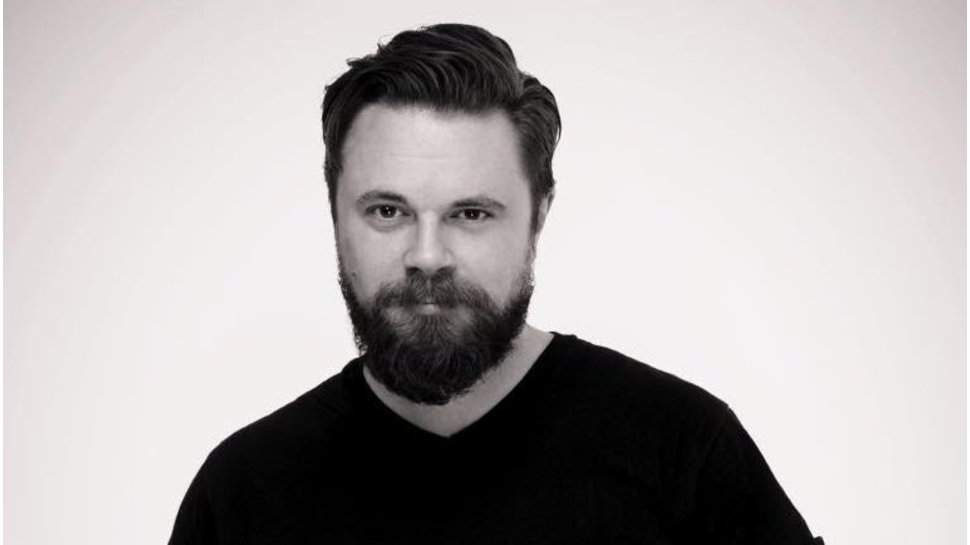 My boyo Mitch Gerads won on his stellar performance in Mister Miracle. He too had tough competition, but I'm glad he took it home. Both his inks and pencils were some of the year's best. I remember looking at that one panel with Mister Miracle in the bathroom in issue #1 that made me stop for a second and take in the medium in its whole. Seems surprising only now Gerads managed to take one home.
Best Painter/Multimedia Artist (for interior art)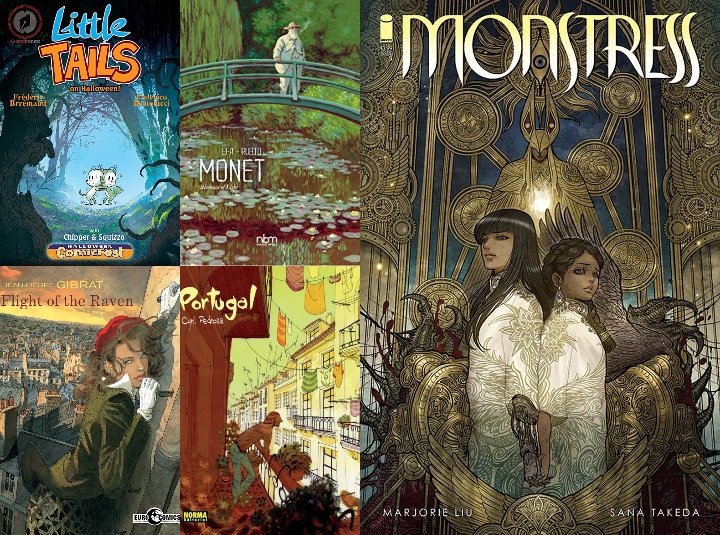 >Federico Bertolucci – Love: The Dinosaur, Little Tails (Lion Forge/Magnetic)
>EFA – Monet: Itinerant of Light (NBM)
>Jean-Pierre Gibrat – Flight of the Raven (EuroComics/IDW)
>Cyril Pedrosa – Portugal (NBM)
 Sana Takeda, Monstress (Image)
Another win for Monstress!!!! For those a bit confused by the category name allow me to explain. The painter part seems pretty self-explanatory, but it's the multimedia that might throw you off. Multimedia is a term used for visual art that allows lends itself to more than just being seen. For example, a painting in the museum wouldn't be multimedia, but if the painter would have used that art in a comic, then that would be considered multimedia (don't confuse for mix media). It's because then we not only look at art, but the viewer interacts with it through reading and following a narrative. Multimedia also means using the combination of computer graphics or animation tools with traditional hand-drawn art – this being the more likely out of the two definitions that define this category. So basically this takes painters and digital painters and gives them the one category.
Congrats Takeda.
Best Cover Artist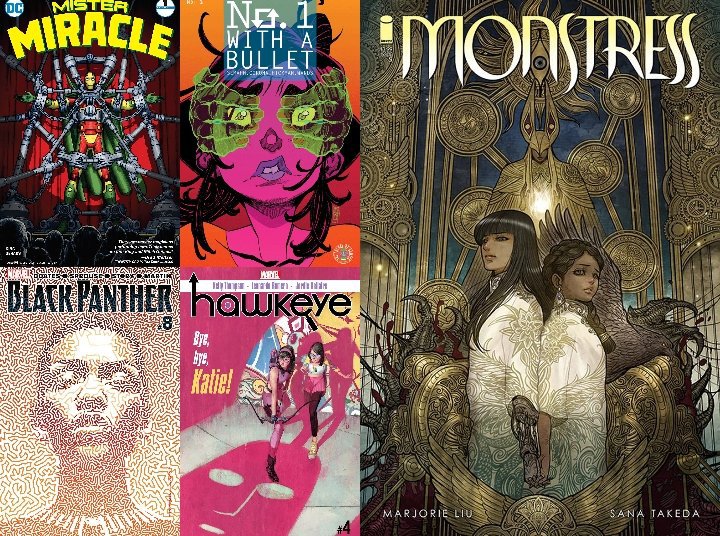 >Jorge Corona – No. 1 with a Bullet (Image)
>Nick Derington – Mister Miracle (DC); Doom Patrol (DC Young Animal)
>Brian Stelfreeze – Black Panther(Marvel)
 Sana Takeda – Monstress (Image)
>Julian Totino Tedesco – Hawkeye (Marvel)
Another win for Monstress with Sana Takeda representing once again. Wowie! The girl is on fire gaining 3rd Eisner in one night. The covers of this series are amazing just as the interior art. This proves that comics that have one consistent artist that don't change within the span of every second issue usual bring out the best out of the artistic process.
Best Coloring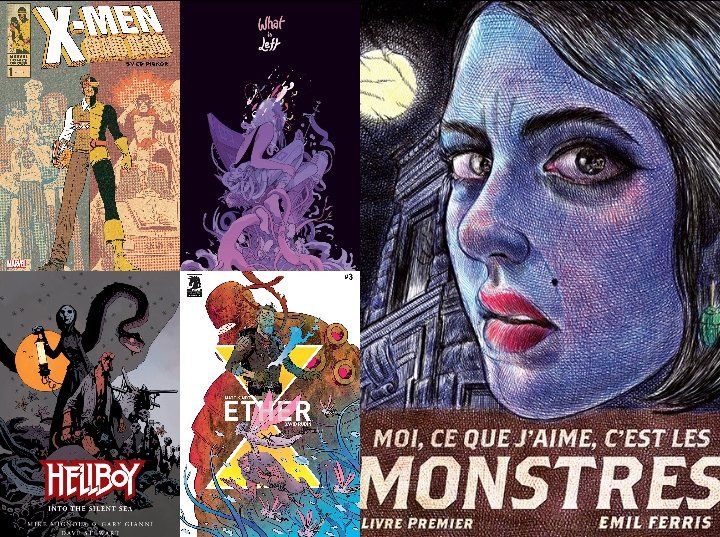 Emil Ferris – My Favorite Thing Is Monsters (Fantagraphics)
>Mitch Gerads – Mister Miracle (DC)
>Ed Piskor – X-Men: Grand Design (Marvel)
>David Rubín, Ether, Black Hammer, Sherlock Frankenstein (Dark Horse); Beowulf (Image)
>Dave Stewart – Black Hammer, BPRD: Devil You Know, Hellboy: Into the Silent Sea, Sherlock Frankenstein, Shaolin Cowboy(Dark Horse); Maestros (Image)
>Rosemary Valero-O'Connell – What Is Left (ShortBox)
I won't even complain. The colors in My Favorite Thing Is Monsters is beautiful. Can't argue with it at all. I'm also waiting for Jordie Bellaire to get some nomination next year. I want her to finally get some push. Gerads was a close second for me. His colors made the pencils and inks come alive.
Best Lettering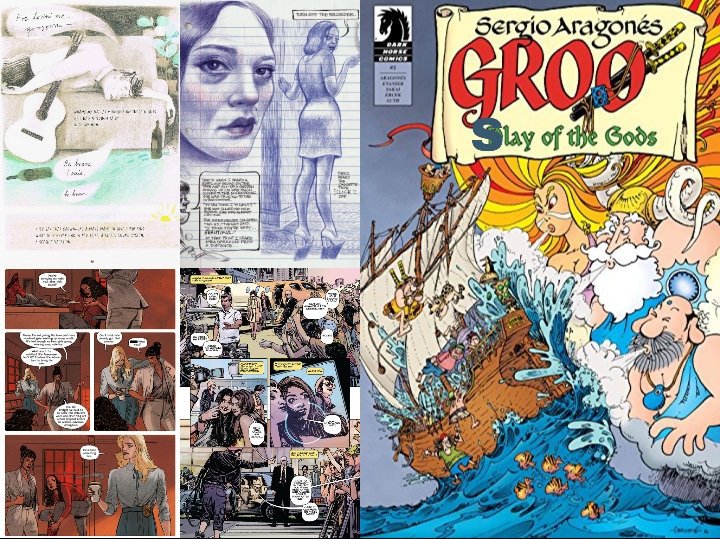 >Isabelle Arsenault – Louis Undercover (Groundwood Books/House of Anansi)
>Clayton Cowles – Bitch Planet: Triple Feature, Redlands, The Wicked + The Divine (Image); Black Bolt – Spider-Gwen, Astonishing X-Men, Star Wars(Marvel)
>Emil Ferris – My Favorite Thing Is Monsters (Fantagraphics)
 Stan Sakai – Usagi Yojimbo, Groo: Slay of the Gods (Dark Horse)
>John Workman – Mother Panic(DC Young Animal); Ragnorak (IDW)
Well, this is embarrassing. Very embarrassing. There is no such series as Groo: Slay of the Gods. I checked everywhere, even Dark Horse's website and it showed up nowhere. Instead, I ran into numerous other titles that have similar names. I checked Dark Horse's official Eisner Award report and all was clear. The actual title of the comic was Groo: Play of the Gods. The worst part is that the official Comic-Con/Eisner Award website had it that way for a couple of months in their nominee announcement and published it that way on their list of winners.
The second worst part is that every website I ran into, every media outlet has been reporting 'Slay' instead of 'Play' which rightfully doesn't seem like a big deal, but we're talking about professionals who live this industry! Media giants like Newsarama, Den of Geek, Deadline, Hollywood Reporter, etc. That's a comic that doesn't exist.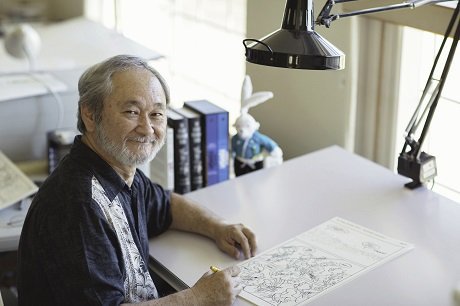 Not far from the Academy Award La La Land Best Picture "win". I wonder what would happen if Heath Ledger was a nominee for an Oscar for playing the Joker in The Dork Knight and they'd give him the win with that exact title. So many business professionals they missed out on such a detail. We're talking about a letterer who has been creating comics and has been won 5 Eisners prior to this. It says a lot about our industry, but oh well let's actually take the opportunity to congratulate Stan Sakai for Usagi Yojimbo and Groo: PLAY of the Gods. It's his 6th win at the Eisner Awards further cementing him as an icon.
HALL OF FAME
Carol Kalish
Jackie Ormes
Charles Addams
Karen Berger
 Dave Gibbons (Yay)
Rumiko Takahashi
WINNER TALLY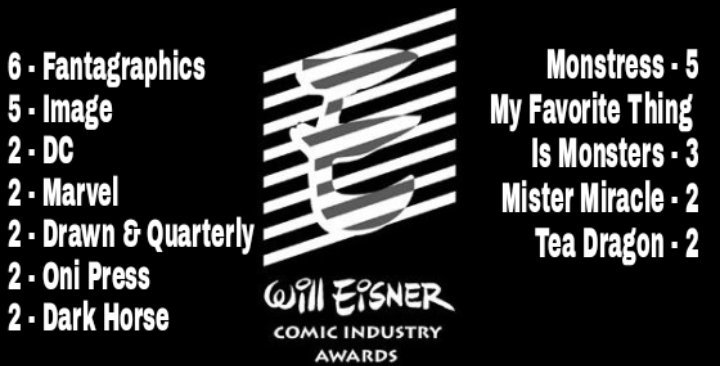 So as we can see Fantagraphics won followed closely by Image who can thank Monstress for all the wins (also the title with most wins). The second one is My Favorite Thing Is Monsters with a tally of 3 wins. Tea Dragon and Mister Miracle both have 2 each. Tea Dragon is one of the titles that I haven't mentioned, but it won for Best Webcomic and Best Publication for Kids (ages 9-12). You can read it for free by pressing this link >>> teadragonsociety.com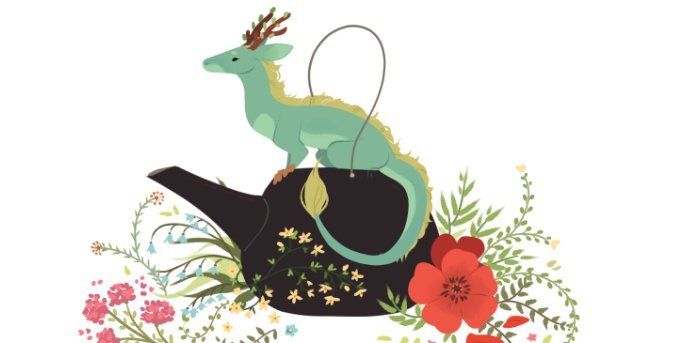 DC, Marvel, Drawn & Quarterly, Oni Press and Dark Horse have two wins each. I am satisfied with ALL of this year's winners which is something rare in the past few years. No Squirrel Girls. You catch the complete list of winners (with categories I didn't mention) by pressing this link >>>> FULL LIST HERE!
CHANGES FOR EISNERS TO MAKE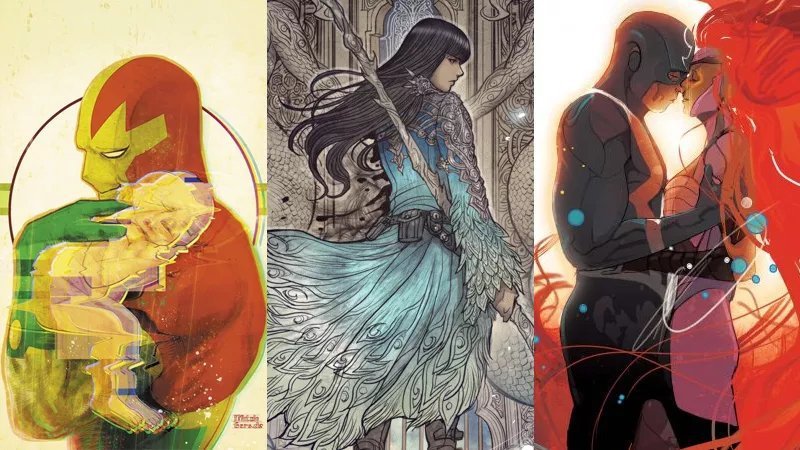 Here are the things that need to change!
1) Record these for people to tune in! If you want us to care for the awards then give us to them. I don't believe you don't have the funds to pull off simple cameras if you have them to run the event, to begin with. DC had live streams for people to watch their announcements at WonderCon in and people tuned in to them. It didn't look anything like the quality of Emmys, Grammys or Oscars. Just give it to us!
2) Feature more foreign creators if you actually care about diversity. And I don't mean American publications publishing foreign works. I am not even talking about awarding comics in other languages. There are plenty of comics already in the English language out but there I don't see them get featured because they're published by a foreign publisher. I am talking about Europe Comics who brought out some awesome title like Operation Copperhead or Ian and I thought they were award season worthy.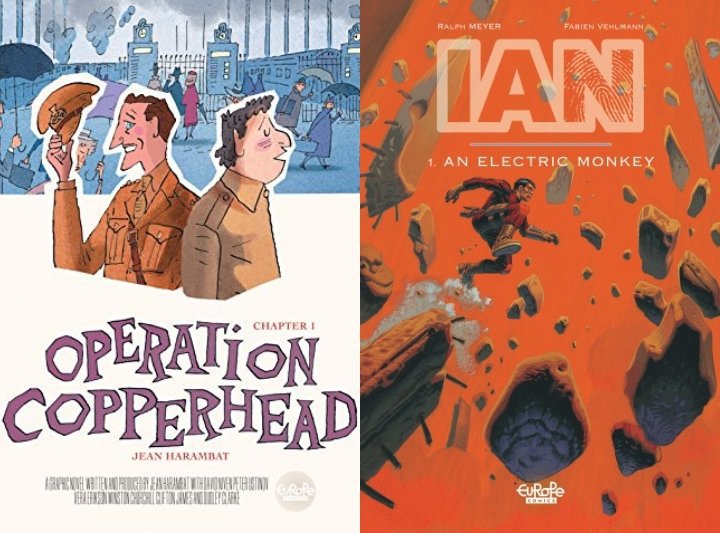 3) One title per creator. There can only be one best title a writer wrote and not 4. Spielberg didn't the Best Director for Schindler's List and Jurassic Park. It'd be silly if he did. Andrew Garfield didn't get nominated for Best Acting thanks to Silence and Hacksaw Ridge because those are two different performances that deserve to be judged on their own. Disagreeing with that would be silly.
4) No more ties. I already answered why. It says every comic industry member can vote, but what would be the chances of a ties happening like that. This wasn't the first year it happened and won't be the last until it's actually dealt with.
5) Make Eisners earlier. It's a bummer to have to wait 7 months since the and not each year to find out what the year had to offer. That's over half a year. WonderCon in March is a great place to do it. Have the deadline to send in entries be in late January, announce nominees in late February and announce the winners in late March.
A Thank You! From the Defenders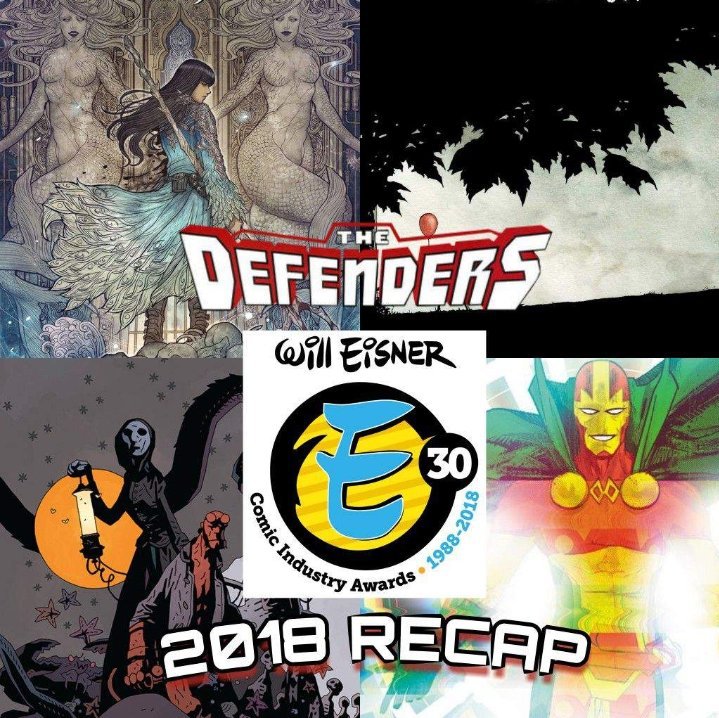 And that's all the Eisners as of this year! Below are the categories I didn't mention which you, yourself might be interested in. Let me know if you'd like to see me review all these titles. It's an idea I'm willing to commit to if anyone is interested.
 FULL CATEGORIES & WINNER LIST!!!!! 
(An earlier version of this post was published on Comics Amino)