Welcome to my new series called Before the Trade that looks at the comic book right before its trade releases. There will be no spoilers. This is mainly here to help you realize if you want to buy the graphic novel yourself or not so recommending something and spoiling it would be dumb. Today we have a sci-fi title. Let's learn more about the writers.
[ Writer – PAUL JENKINS ]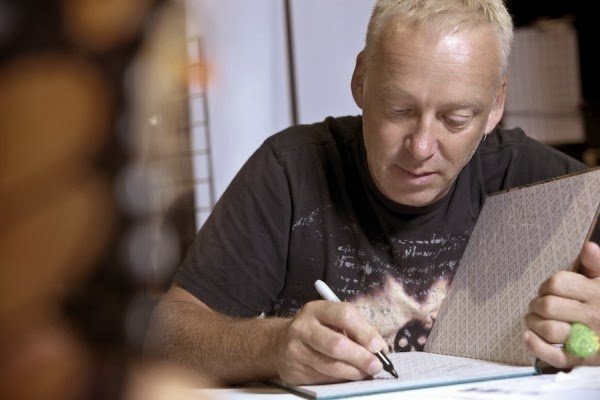 We got ourselves a British writer here! The dude started off as an editor for the great white sharks like Alan Moore and Neil Gaiman. Eventually, he got sick and tired of it and pitched a story to the Vertigo editor which lend him as the next Hellblazer writer. He became an industry relevant. He shaped Marvel characters while the company was at the stage of bankruptcy with the Marvel Knights line (many people's favorite Marvel era). He created Sentry and won an Eisner for his work on Inhumans graphic novel with Jae Lee. This is a man who clearly knows what he's doing in the superhero industry. If you're not convinced then I say look at this track record:
Hellblazer #89-128
Inhumans (12-issue limited series)
The Incredible Hulk #12-32 (2000-2001)
Peter Parker: Spider-Man #20-41 and #44-50 (2000-2003)
Sentry (2000-2001)
Daredevil/Spider-Man
Spectacular Spider-Man (2003-2005)
Wolverine: The Origin
Wolverine: The End
Revelations
Fiction Squad
Sidekick
Replica
Alters
> Personal Opinions <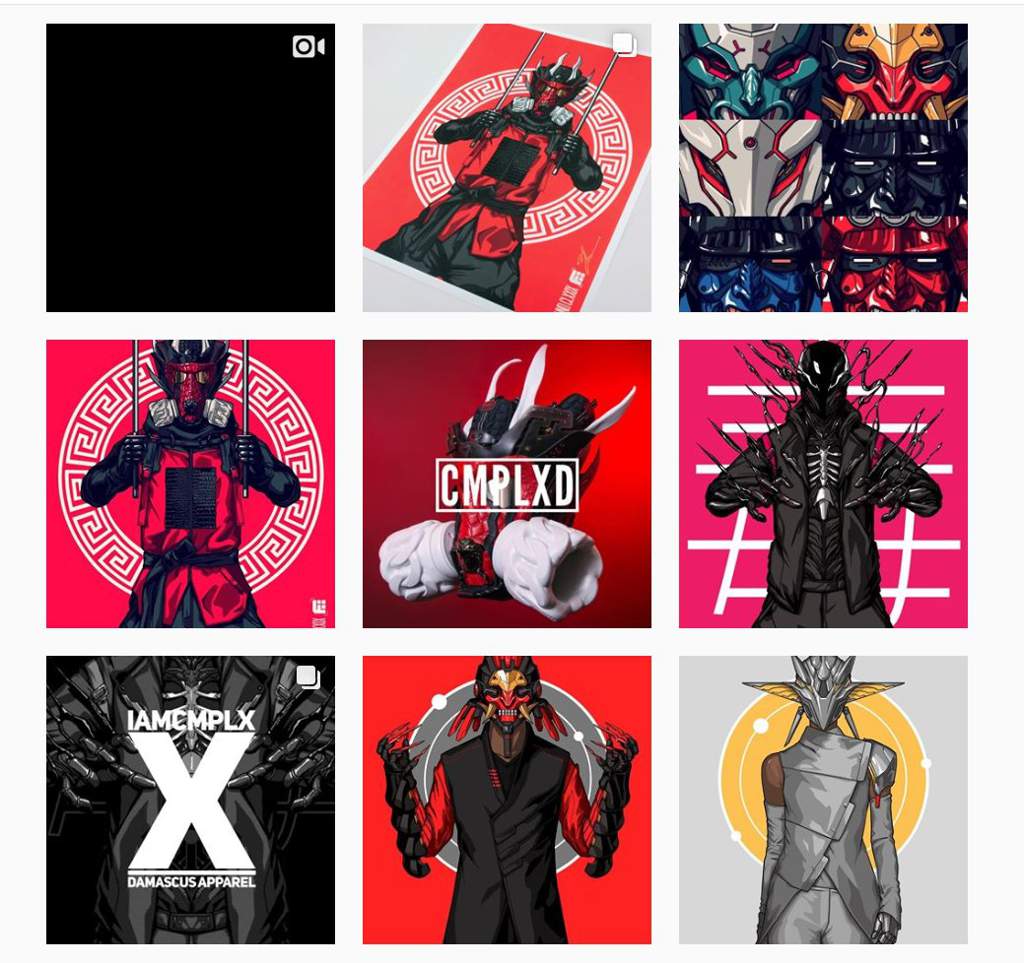 Bryan Lie's Instagram
I have no idea who the second writer, Bryan Lie, is and apparently that's supposed to be the case. From the looks of it, this is his first comic book ever. Don't let that cloud your judgment on him because he had a major role as the concept artist for this series.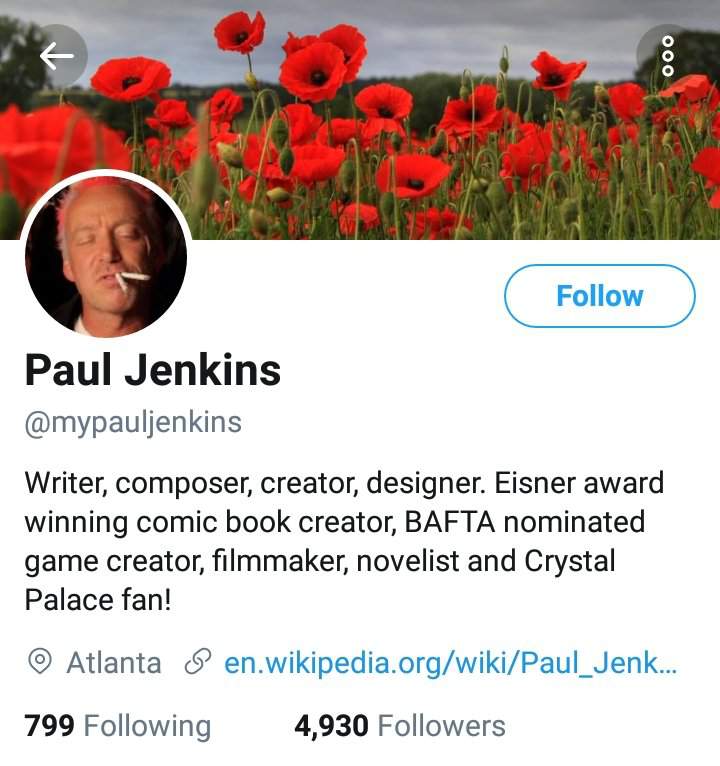 As for Paul Jenkins, I wasn't aware of how much of the Marvel Universe he shaped. I wasn't the biggest fan of his Inhumans limited series with Jae Lee, but I was in a clear minority. Seeing the track record makes me optimistic.
[ Artist – HENDRY PRASETYA]

Mysterious guy number 2. It seems like this project has a lot of up an coming talent which makes it that much more exciting. He's pretty low-key on social media, but that didn't stop me from digging. He's an Indonesian artist who has joined Deviantart in 2006. It seems Boom! Studios discovered the man and gave him the job to draw Mighty Morphin Power Rangers. If you've seen his work there then you know how awesome it looks. So far that's his only big thing not including God Complex. Since he's a newbie, I won't have enough to voice my opinion on the man, therefore, it's time to move on to my expectations. I found some guy on Twitter from Indonesia with the same name, but my agent told me that's not him. I say it is unless he shows up and reveals his true face.
[ GOING IN ]
Expectations: High
I am really excited to start this one. It has the combination of an industry veteran and fresh talent. Paul Jenkins has enough experience on writing action, adventure and sci-fi, and from what we've seen these guys leak with concepts, originality, and potential. I am ready!
Alright! We have reached a no-way-back point. Everything above was written before reading the comic. Let's keep up with my experience while reading each issue.
Issue #1: -that looks cool—oh yeah-
Issue #2: -no! why him!—alright!-
Issue #3: -WOW!!-
Issue #4: -wow—HOLY SHIT! Nooo"-
Issue #5: -Oooooooooooooh!-
Issue #6: -No way—Yes way!—- *eyes sparkle*
Now for my afterthoughts
[ REVIEW ]
> Big Revelations <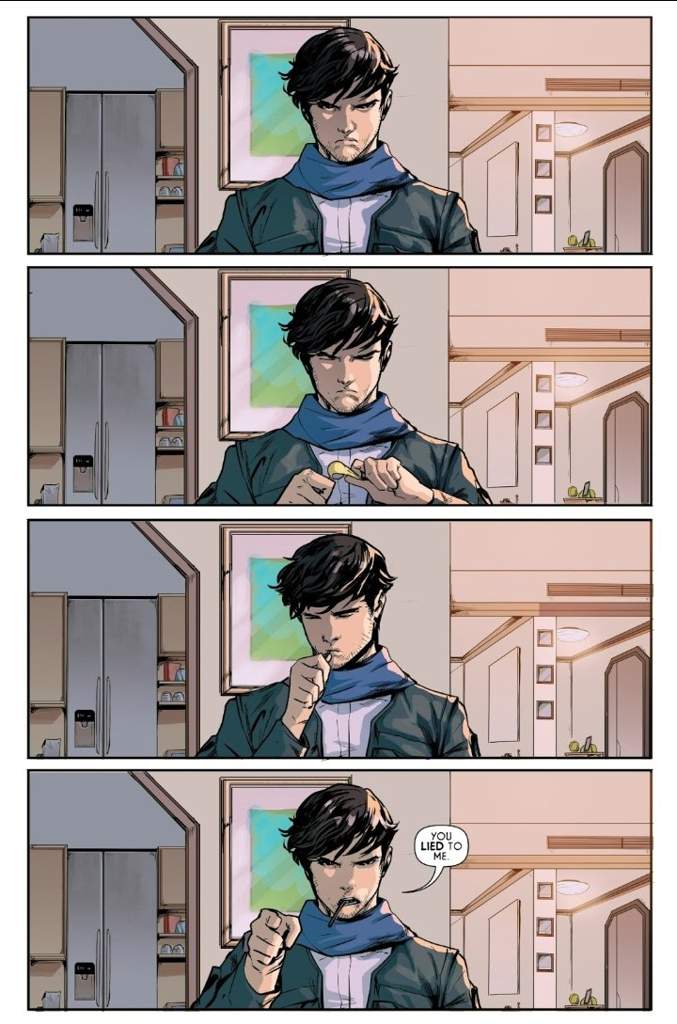 You know, when I decided to leave Marvel and DC for a good while I was a bit worried. Just as venturing into anything new, it might feel a bit uneasy when going into something that doesn't carry the same amount of gravitas. I can put those worries to rest. God Complex shocked me to the core. It made me realize how congenial it was for me to dedicate my time to a different field. I figured the search would take longer, but this is the perfect series for me.
Now, in the comic itself, unlike the website, Bryan Lie is only credited as the creator/designer while Paul Jenkins only gets the writer's title. Looking at Lie's Instagram it makes sense. A lot of his posts on there made me think at first he was the original artist. It was probably his passion project that he needed help with articulating so he brought on Jenkins and Prasetya were the choices to do that. But now more about the comic itself. Why do you need to read it?
> Conceptual Design <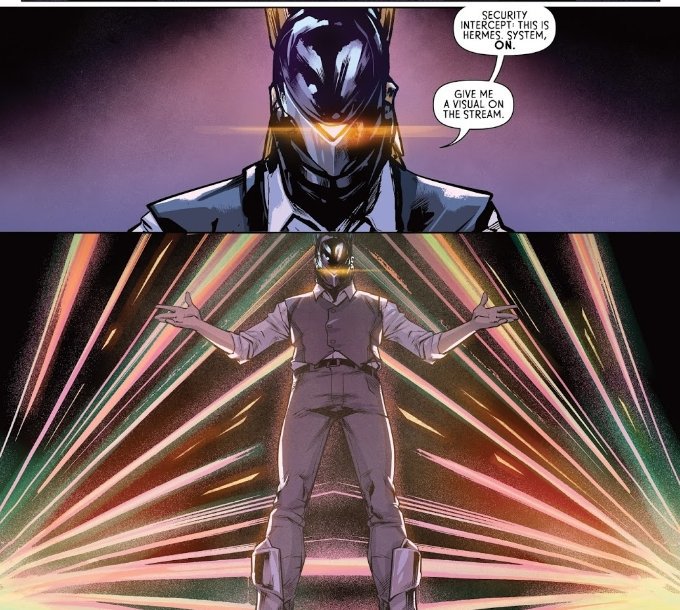 It's a new world. Just as any great sci-fi essentials it posses the most key ingredient. Unique concepts. Every idea conceived works in and as the confines of the lore to coherently compliment one another. The staggering quantity of inspirations the graphic novel borrows in a way that makes it their own prove originality prospers on the grounds an average person is already familiar with. Always influenced, never dependant, surely reinventive.
This is Seneca's sort of an origin. The character literally tries to define his purpose as he navigates through a world he can't find meaning in. He quickly establishes himself as one of the best new original characters of the decade. What makes him that much more real are the people surrounding him. Each interaction defines him sometimes giving him the things he's been aimlessly looking for and sometimes deepening his quandary.
> No More Gimmicks <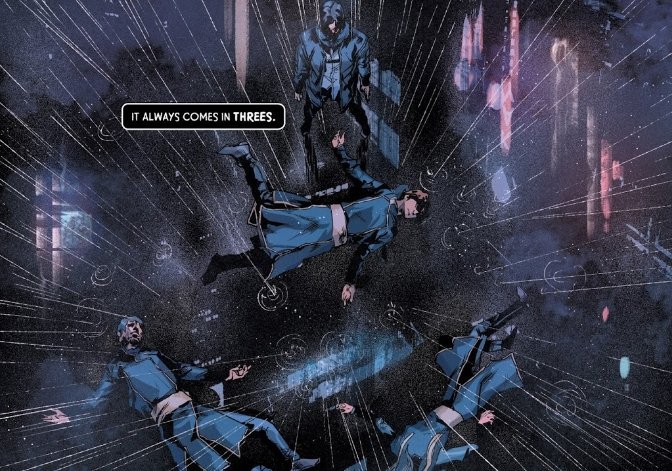 There is a specific moment in Chapter 3 that I just knew this is a story to stick to. To best describe my experience, it felt like witnessing a conspiracy that keeps on unraveling. I think that's what every reader wants to want out of something they'll invest their time in.
There are certain elements usually found in superhero books like the overabundance of inner-monologue that I would usually revolt against, yet I simply can't. They serve an intent far from the gimmicks of adding a cheap atmosphere of depth or longer read-time. The way in which the writer goes by implementing the monologue boxes stays true for everything else.
> Bringing Out the Most <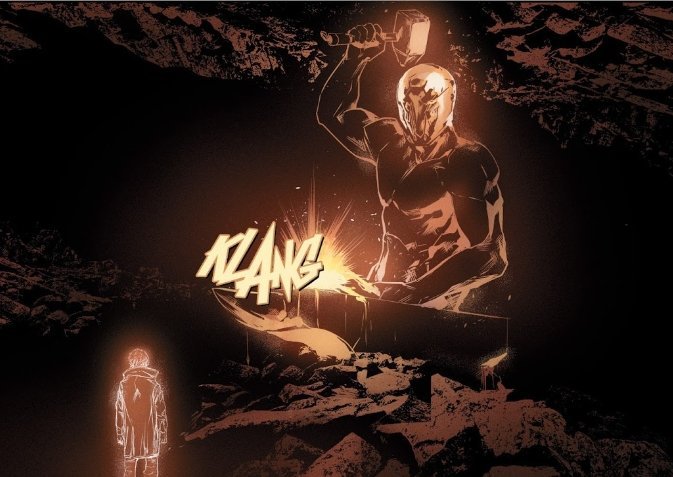 The story is like biting into a cupcake that had an amazing inside when rightfully expecting the frosting to do the heavy lifting. The twists never misdirect for shock value. There's surely plenty of it, only none of it feels out of place. The story never pulls punches.
A lot of times it felt like the issue will end any minute because the tension is so high in several of the moments. Maybe that's because I was used to always expecting the cliff-hanger at the end, but here the story just keeps rolling. A lot of important moments happen in the middle of the issue, new key information. Each chapter is 20 pages long, but you get twice the content. Better pace and structure work magic.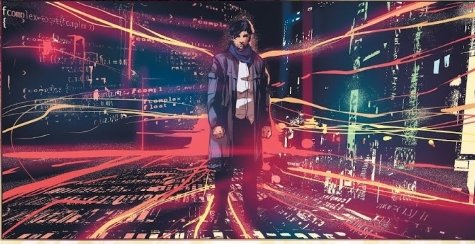 Finally, I want to finish this review by bringing up my favorite part, the themes. This is a story about faith, loyalty, obedience, power, control, knowledge and how each can shape our world. It's about entrusting and dedicating our lives to things we know nothing of. These are important and touchy subjects the creative team gracefully weaves through. I think the way he approaches all these is the reason I believe this is definitely the team's passion project. It's an investing read with an ending to keep me wanting for more! Readers deserve these stories.
 FINAL SCORE: 9.5/10 
CONSENSUS: READ 
I didn't have enough space to talk about it. I read the entire story arc out loud. Some stories I just have the intuition to read out loud. It can sometimes flow better and adds an atmosphere when giving everyone different voices, etc. Prasetya's art is magnificent and goes without saying. Never in your face, but can also capture your affection at the most needed time. I did find there was one thing that felt a bit inconsistent that I'll deduct the perfect score from.
God Complex Vol. 1: Dogma is out on July 18th, 2018.