Welcome to ComicBooger where I'll do monthly announcements for new comics. We got some great new stuff announced so with that our of the way, I think it's time we start!
Upcoming
A cancelled DC book got uncancelled! Which one?
Valiant event of the year
 DC is Greedy Rant
 IRON MAN! IRON MAN! IRON MAN!
But first….a word from our sponsor: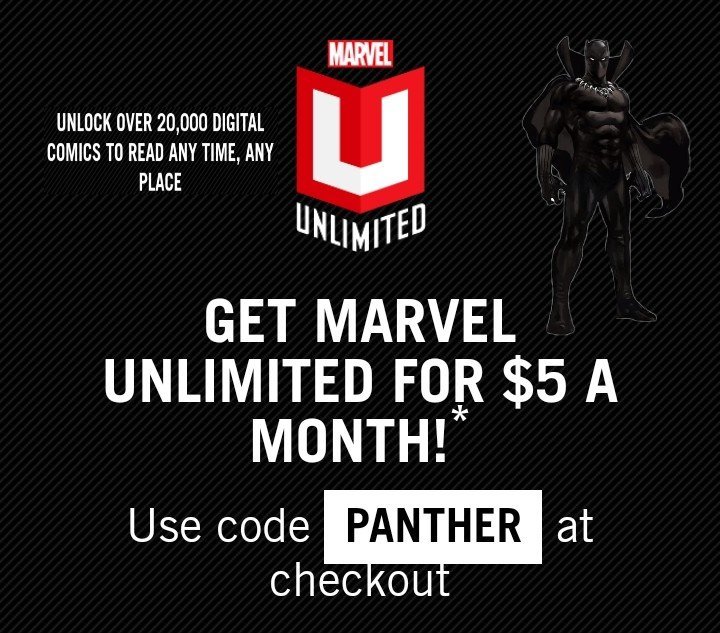 NEW CHALLENGERS #1 (of 6)
(W)SCOTT SNYDER & AARON GILLESPIE●(Art)ANDY KUBERT & KLAUS JANSON●MAY 16●$2.99
From the pages of DARK NIGHTS: METAL! Challengers Mountain has returned to the DC Universe and chosen a new team of explorers! Five misfit strangers are given a second chance at life, but only if they obey the orders of the mysterious Professor and execute deadly missions in the most unexplored corners of the multiverse! And if the new Challengers of the Unknown fail…it will be more than just their own lives that hang in the balance!
Out of the New Age of Heroes books this one sounds original and it's written by Scott Snyder. That has to count for something, plus it's a limited series so it won't try to stretch out anything, at least we hope so.
HYPE LEVELS: 
 ☆
INVINCIBLE IRON MAN #600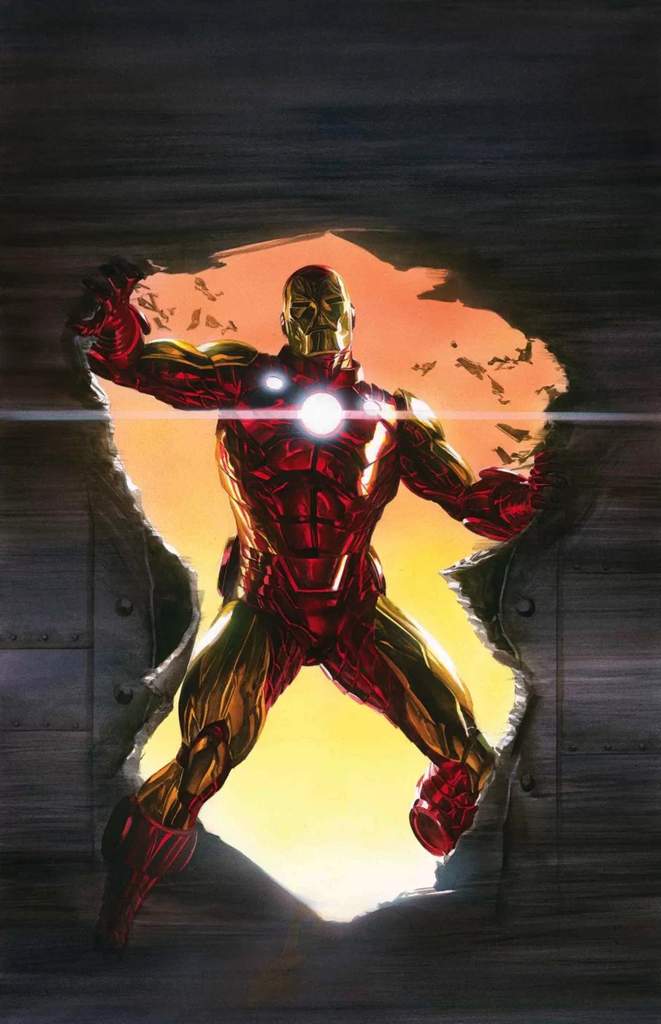 (W)BRIAN MICHAEL BENDIS●(A)STEFANO CASELLI, ALEX MALEEV & MORE●$5.99
Tony Stark is back, but in what form? At least five huge surprises await new and old fans alike. Industry legend Brian Michael Bendis drops his final Marvel Comic to end an era, and he's going out big! This super-sized anniversary extravaganza features artistic contributions from a bevy of Bendis' collaborators from over the years, including Jim Cheung, David Marquez, Mike Deodato Jr., Mark Bagley, Leinil Francis Yu, Daniel Acuña and a few other surprises! All this and a huge new villain arises! And the futures of Tony, Riri Williams and Victor Von Doom are all revealed! The gritty art of of Francis Yu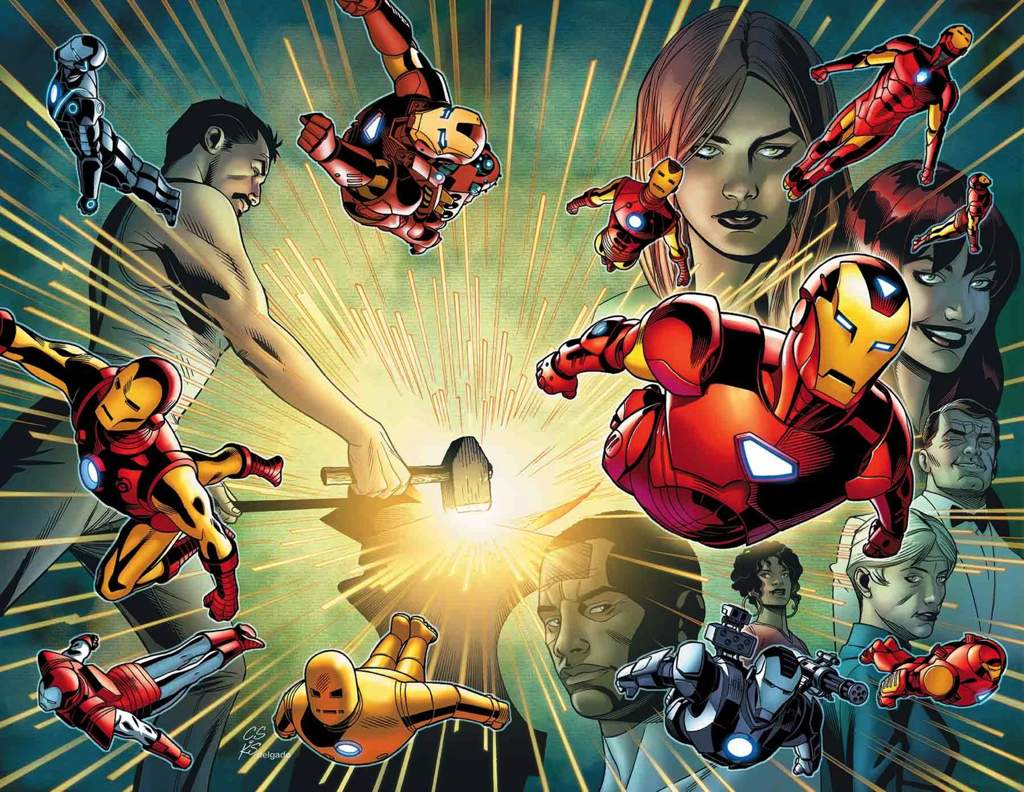 Can we just talk about that variant by Alex Ross?! I want that to be the main one!!! So yes, Bendis is writing this one, but it's his final go at it so maybe he won't screw it up. The main cover also looks neat minus Riri and the lack of Victor von Doom. Speaking of those guys it's obvious they will no longer try to have Doom as Iron Man while I hope Riri dies in this one. I know it's far wishing and Bendis said they have "exciting" plans for her after his leave so we can only hope. There is also the classic inspired cover which looks downright awesome.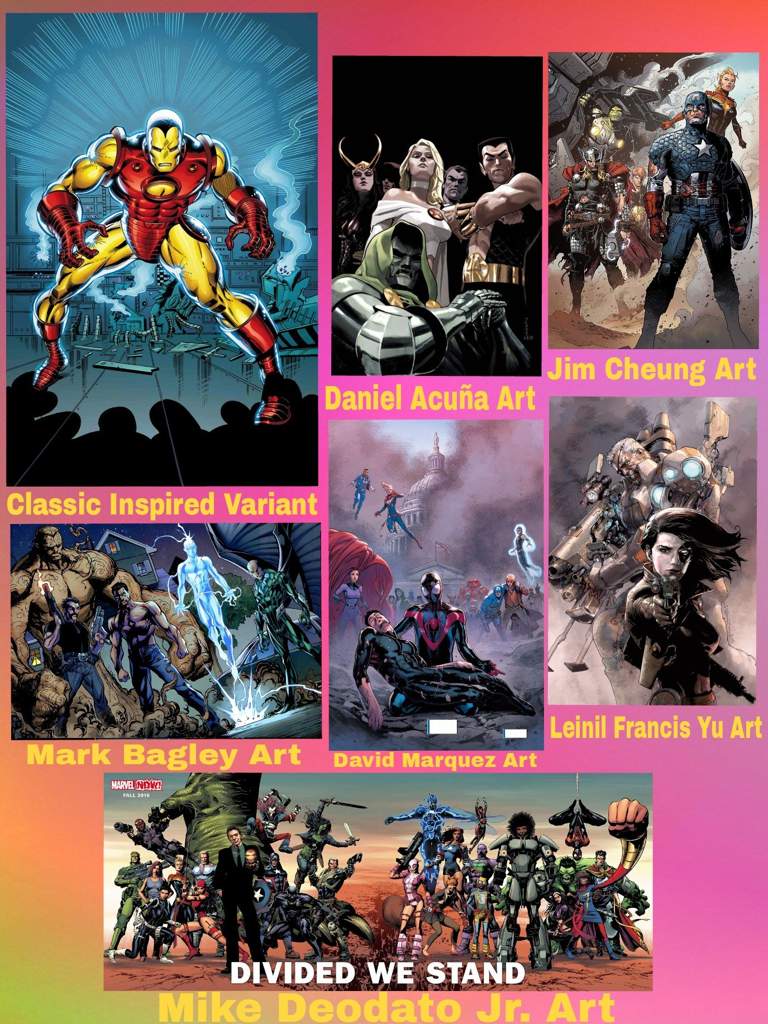 Glad to see Tony Stark come back into his role. Seriously anticipating it. How about we look at who Bendis will be working with on this one….Jim Cheung?! David Marquez who saved Civil War II from being a complete dud?! Daniel Acuña who is working on the new Black Panther?! Leinil Francis Yu who does magnificent grounded-like works!!! A truly invincible team.
HYPE LEVELS: 
DOOMSDAY CLOCK #5 (of 12)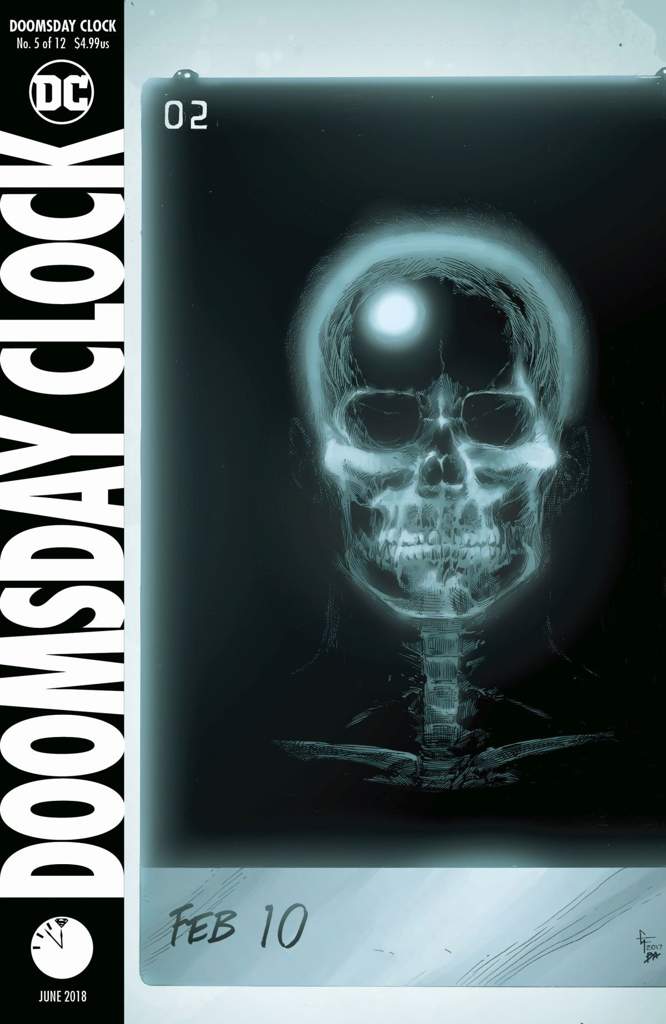 (W)GEOFF JOHNS●(A)GARY FRANK●MAY 23●$4.99
The Comedian lives! The Mime and Marionette loose in Gotham City! Rorschach is locked in the bowels of Arkham Asylum! Secrets will be revealed as the Doomsday Clock ticks on…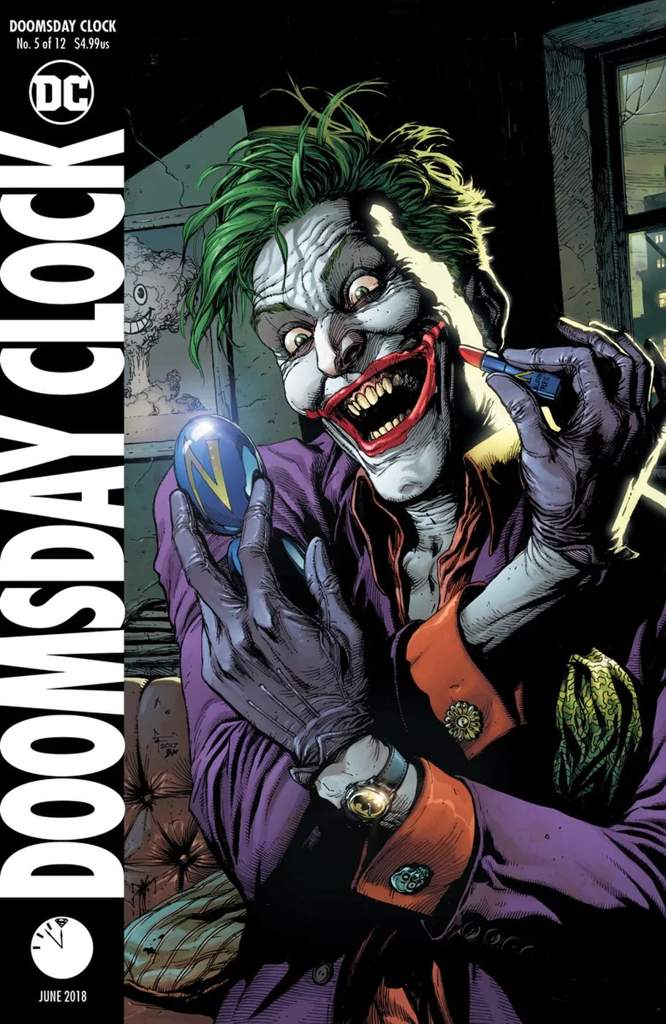 Since this is my first time previewing Doomsday Clock I can finally state what I think of some of their practices. $4.99 for 32 pages?! Seriously?! Blasphemy! And delaying the whole up to 2019 is just a cheap shot in the elbow. Don't ask why the elbow. Still hyped for this, just wanted to get my anger out. The variant cover suggests we might finally see a Mime & Marionette vs. Joker face off while the main is an X-Ray of presumably Comedian? We find out the reveal that was shown in issue 2 about him?
HYPE LEVELS: 
VENOM #1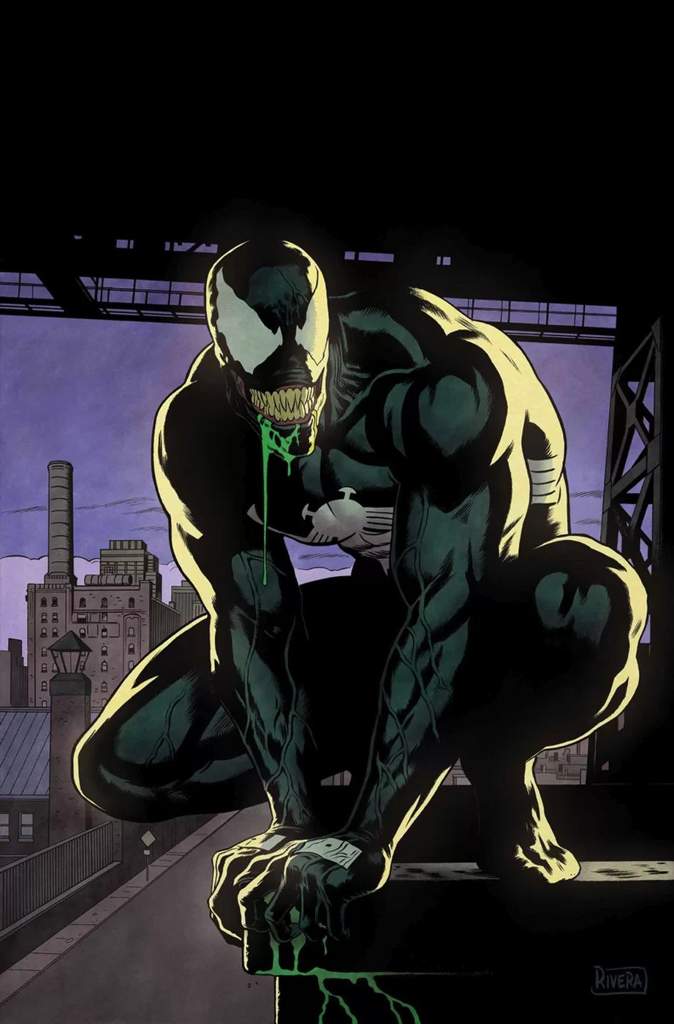 (W)DONNY CATES●(A)RYAN STEGMAN●$4.99
In the wake of S.H.I.E.L.D.'s collapse, an ancient and primordial evil has been awakened beneath the streets of New York, and with it, something equally evil has awakened in that most Wicked of Webslingers – VENOM! Still a Lethal Protector of the innocents in New York, this never-before-seen threat could force Venom to relinquish everything it holds dear – including Eddie Brock! Join two of the hottest creators in comics today, Donny Cates and Ryan Stegman, for a VENOM adventure a thousand years in the making!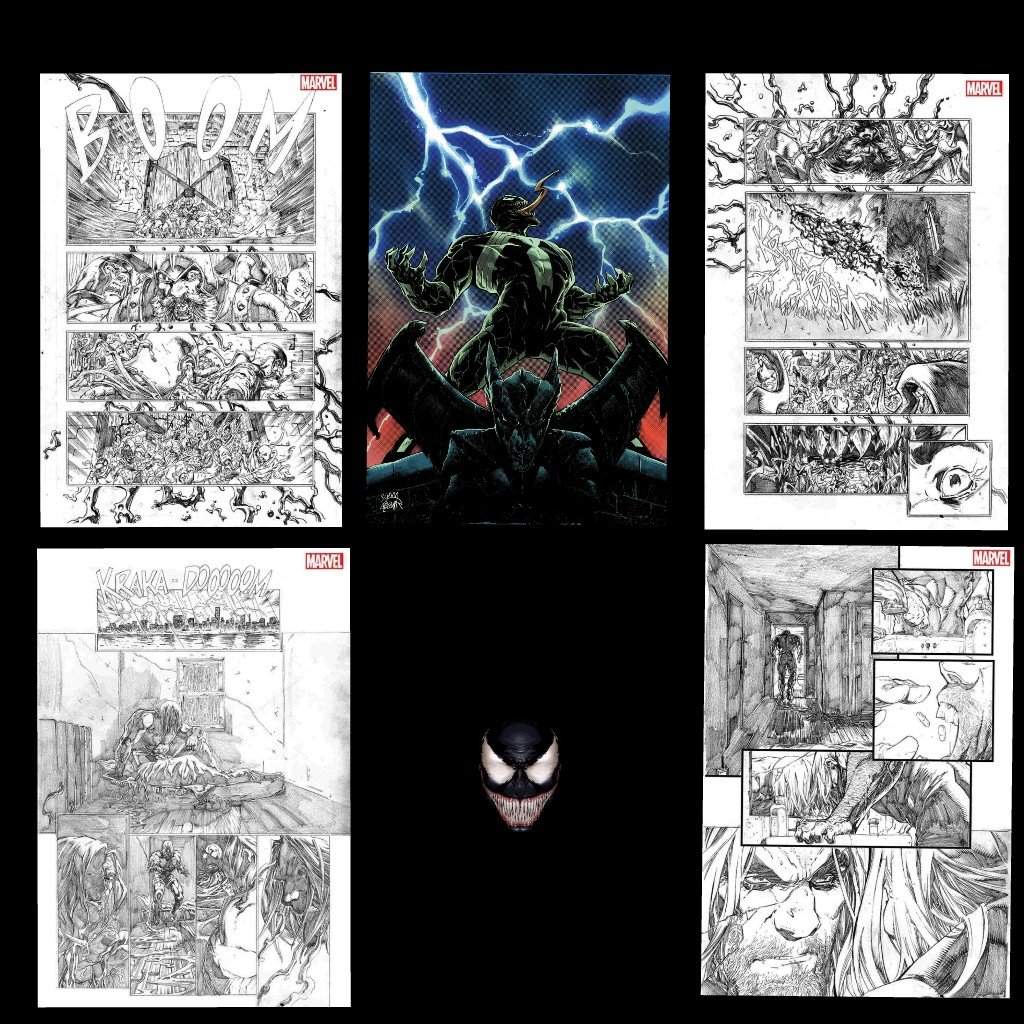 Man, this one is going to sell like hot cakes! If anyone can add mythology to a stale character it's Donny Cates. Glad Mike Costa and Cullen Bunn are finally off the character. Enough with Venomverse money grabs, time to take things seriously. I was surprised to find out not many people realize how well Venom sells. Issue #150 in May 2017 (5 months ahead of Legacy so not even established with) sold 142K and was the 2nd highest selling comic of that month behind the event Secret Empire #1 only by 16K behind. Now add the fact his movie is coming out later this year and the great creative team this will be up there with the new Avengers book. Going off of the solicitation and the preview art Danny will try to establish the anti-hero as a creature that dwelled on Earth way longer than we have expected. Ryan Stegman is also a master working with shadows which is so important visually for this character. Really looking forward to reading about someone who was once a knock off.
HYPE LEVELS: 
 ☆
HARBINGER WARS #1 (of 4)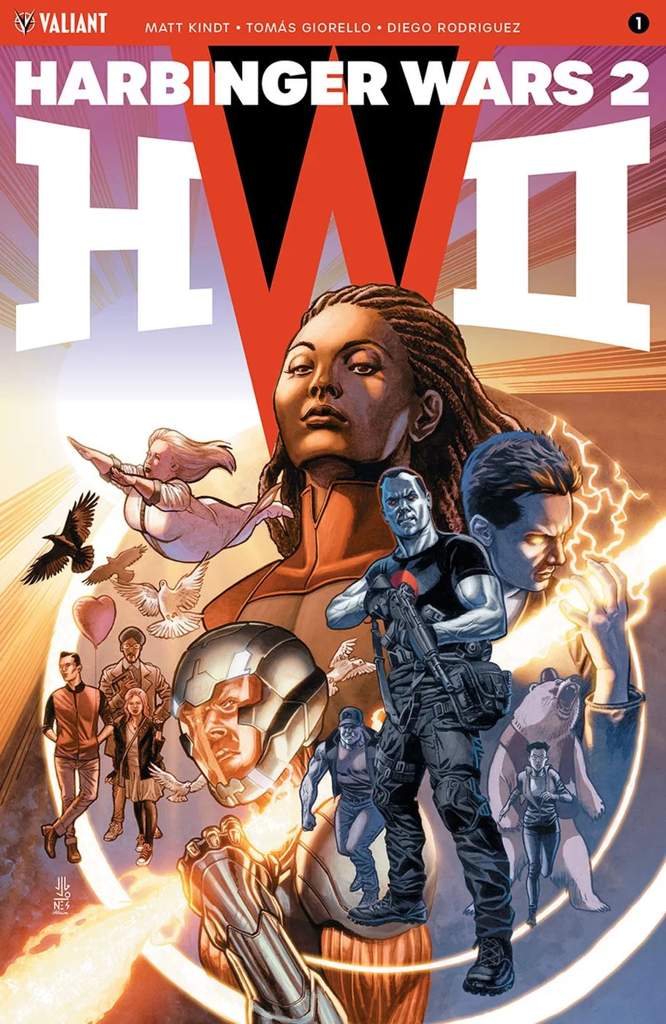 (W)MATT KINDT●(A)TOMÁS GIORELLO●MAY 30●$3.99
[I had to summarize this solicitation because it was so damn long! WTF?! Knock it off Valiant]
H.A.R.D. Corps units have been deployed into cities and towns across the United States to enforce their orders of eliminating all super-normal threats to the homeland.
In the East, one of the most powerful minds on Earth, Peter Stanchek, is leading his band of Renegades across the country. In the West, Livewire – the telekinetic technopath with the ability to bend machines and computers to her will – will be forced to plung USA into darkness from coast to coast, launching hero vs. hero against each other – and setting the stage for the most shocking, most violent, and most consequential clash of powers ever witnessed in the history of the Valiant Universe!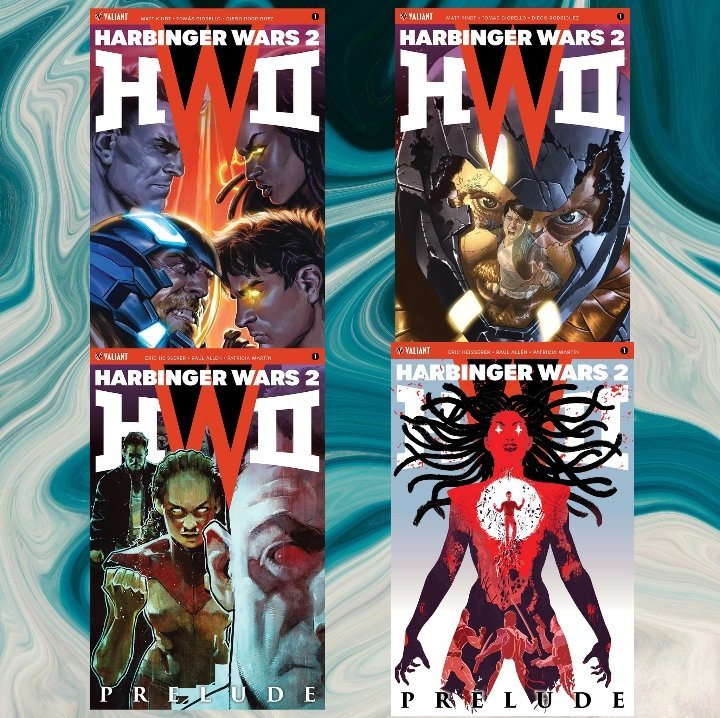 Finally an event I can invest in. Sure, it's Heroes vs. Heroes but Valiant hasn't done this type of one since the original Harbinger Wars so 2013. Also the heroes are fighting because they've found themselves on sides which happen to be contradicting each other in this scenario. Unlike Civil War II, every single hero fights on the side they had been on since their developments. Make sure to pick up the prelude which is coming May 2nd (2 bottom covers are showcased in the graphic above).
HYPE LEVELS: 
CYBORG #22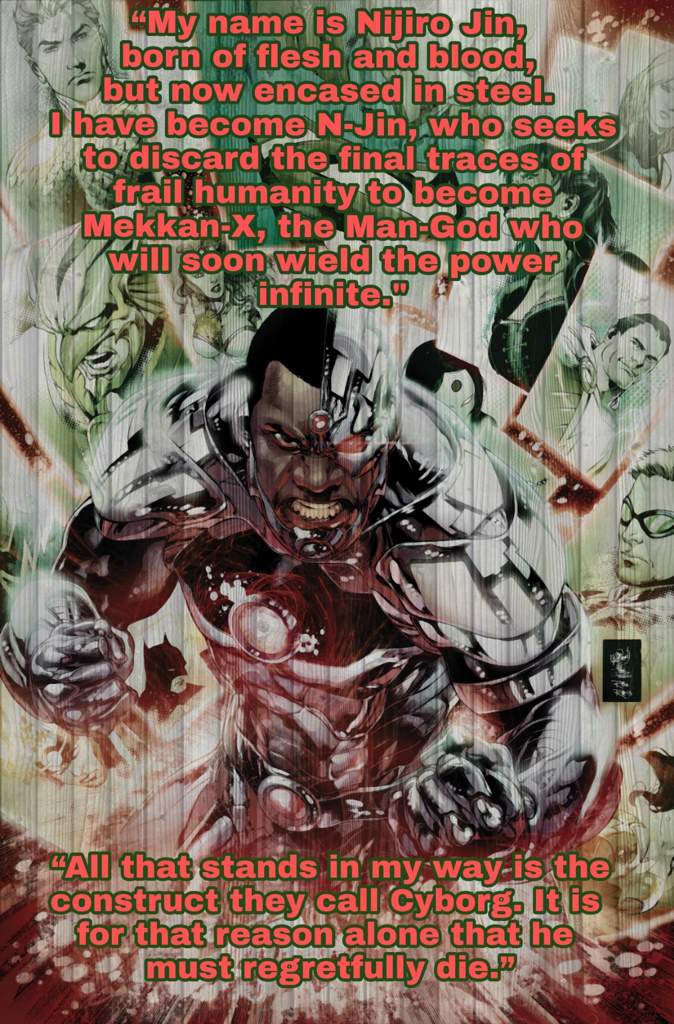 MARV WOLFMAN●(A) SAM LOTFI ● May 2● $3.99
[weirdly enough no cover so I made my own one with quotes from the comic that were provided]
Introducing Mekkan-X, born in the waning days of the 19th century, who has targeted for destruction not only the Robo Dojo school of giant robot makers, but Vic Stone as well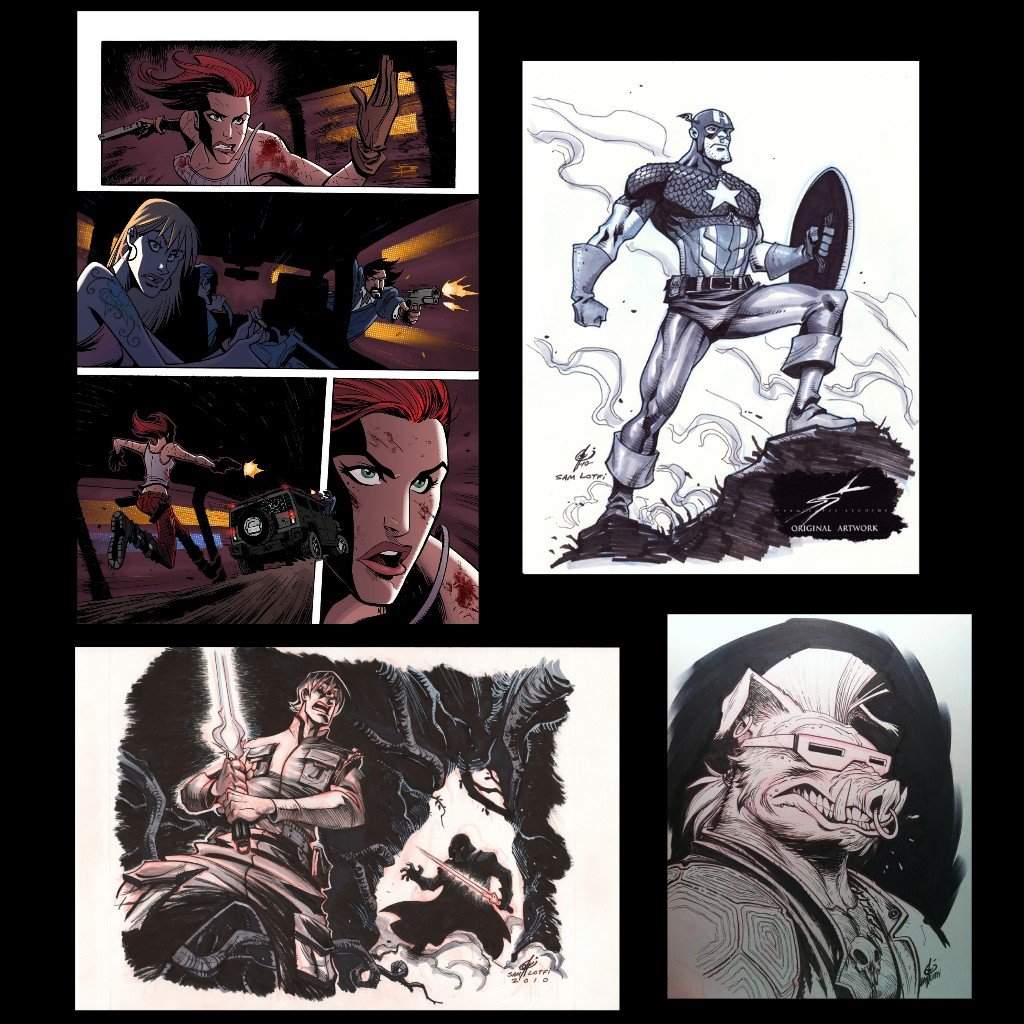 They cancelled Cyborg! And then Marv Wolfman said, "Bitch please?". If anyone could prevent him from being cancelled, it would be Marv Wolfman. Not to call names, I'm glad to see at least DC respect creatives and their creations *cough*Marvel*cough*Jim Starlin*cough*Thanos*cough* I know it peaked my interest plus he can maybe bring back Victor to his old roots? Above I made a small collogue of Sam Lofti's art which looks much more lighthearted. To be looking forward to a Cyborg comic is already a plus so hopefully you'll also support.
HYPE LEVELS: 
MIGHTY THOR: AT THE GATES OF VALHALLA #1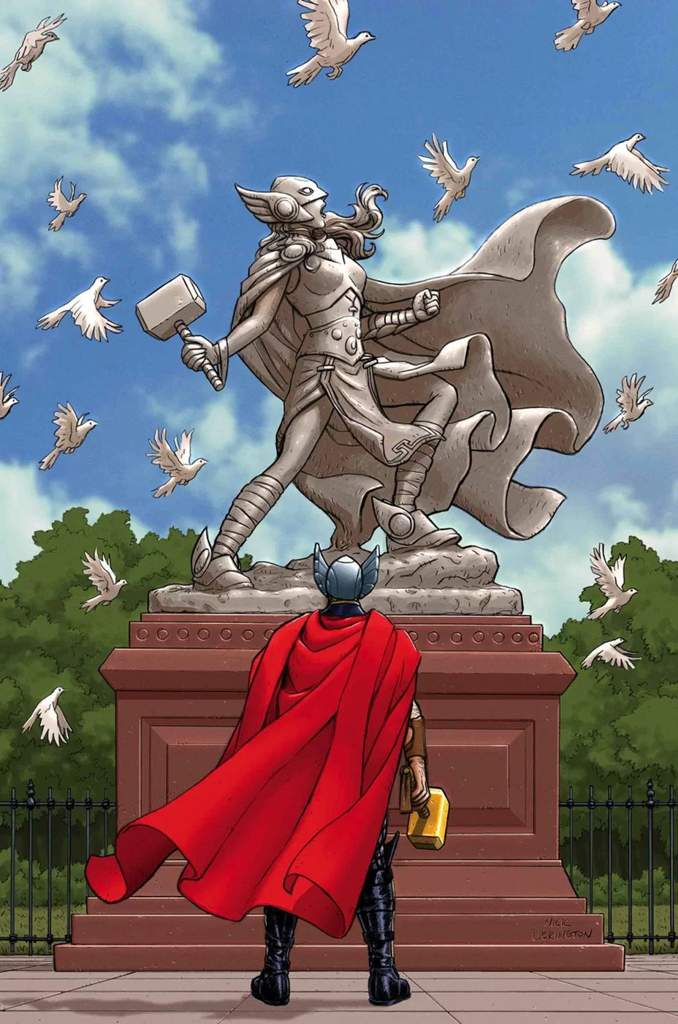 (W)JASON AARON●(A)RAMÓN PÉREZ AND JEN BARTEL●$4.99
"The Death of the Mighty Thor" has come and gone. But Jane Foster's power to inspire lives on — even in the far future! Don't miss the tribute to Jason Aaron's epic tale of Thor and the mighty hammer Mjolnir, drawn by rising star Jen Bartel! And with or without a Thor, the War of Realms continues. As Malekith's power grows, the realms will fall — and who is left to stop him?
We're getting this instead of the new Thor series. I was annoyed first, but hey, let's give Jane her tribute and death. Plus Odinson (I guess I can call him Thor again, yay!) is worthy again and he will have his new status quo to show off, which by the way looks godly. Jason Aaron really delivers on the emotional touches so….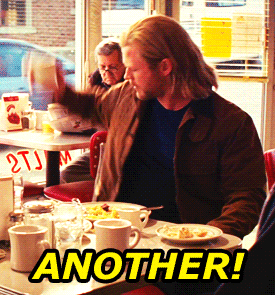 HYPE LEVELS: 
 ☆
RED HOOD & THE OUTLAWS #22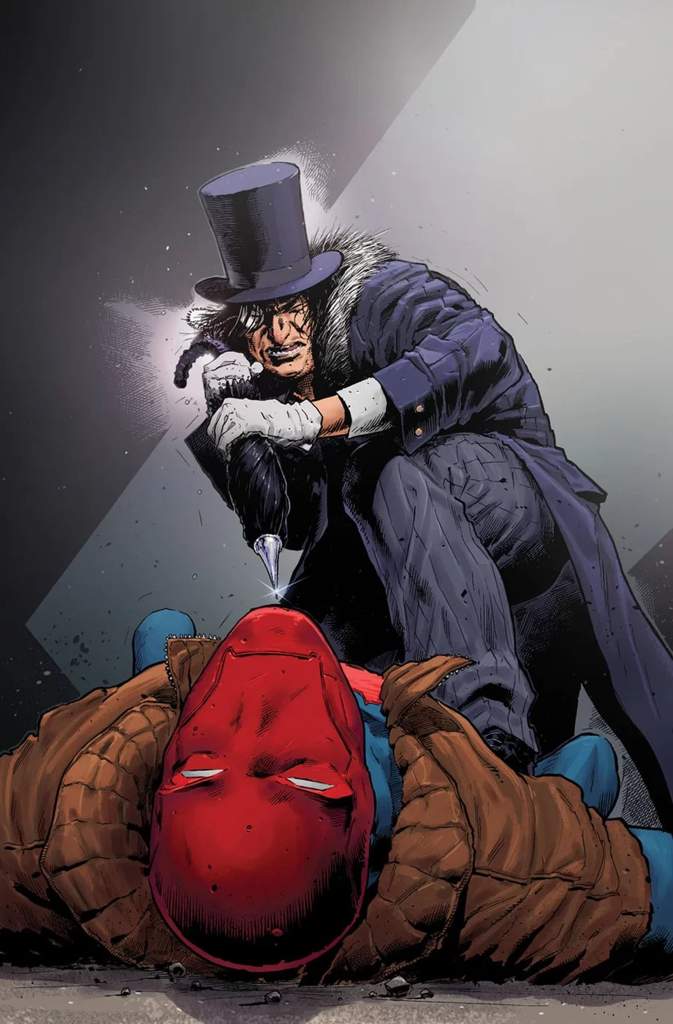 (W)SCOTT LOBDELL ● (A)DEXTER SOY ● MAY 9 ● $3.99
The Penguin has redeveloped waterfront property into a new boardwalk attraction for children of all ages, but Red Hood knows any "legitimate" business of the Penguin's is a cover for something illegitimate. Plus, Artemis pays a visit to Lex Luthor to find out about the "side effects" of Bizarro's revival, though Lex might be more concerned with dredging up his past with the wayward Amazon than answering any of her questions.
Penguin and Lex Luthor all in one issue? You must be kidding! My favorite comic of last year continues on the excitement. Never does it feel like filler and I'm glad to see this book perform well in digital especially. I recommend you start reading from issue 1 to take in the full experience including the Rebirth #1 prequel.
HYPE LEVELS: 
PETER PARKER: THE SPECTACULAR SPIDER-MAN #304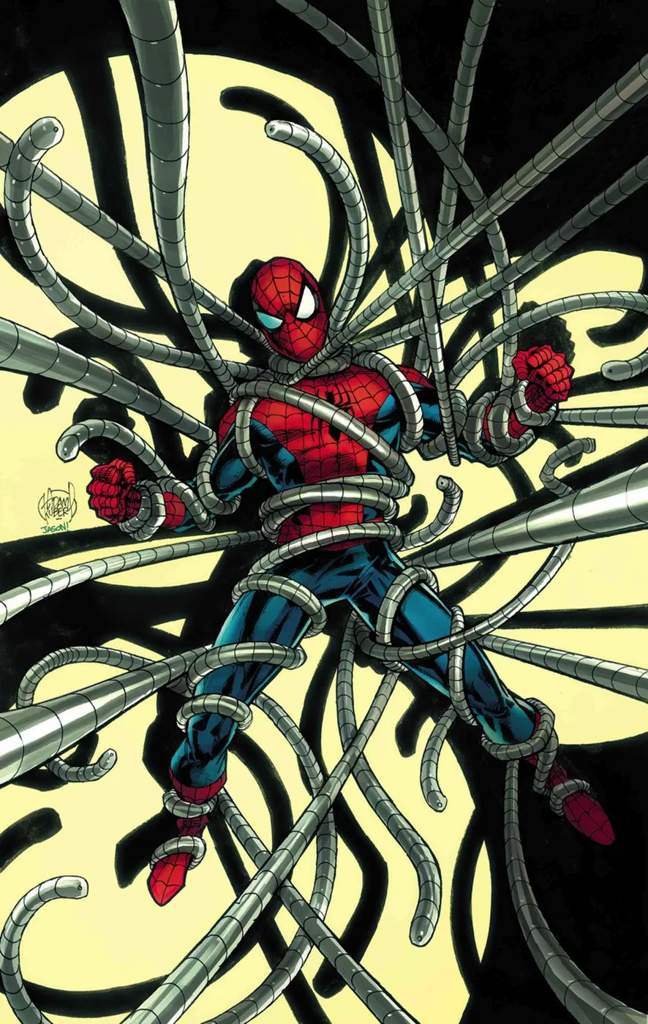 (W)CHIP ZDARSKY●(A/C)ADAM KUBERT●$3.99
AMAZING FANTASY Continues!
PETER PARKER and allies TERESA PARKER and J. JONAH JAMESON may have saved the past from the Tinkerer's nefarious scheme — but they've returned to a future they never knew! Have their heroic escapades destroyed the timeline or created the nightmare of an alternate future?
Probably the best Spidey title out there that tries to change things while maintaining the core of who Spider-Man is and should be. It a while but Chip Zdarsky finally got there. Between this and Marvel Two-In-One the writer has been on a knockout. Apparently a new threat other from the Tinkerer is supposed to show up so is the cover suggesting Doctor Octopus? Probably not but we can probably look forward to it.
HYPE LEVELS: 
 ☆
And there we go! This I chose the ones I really am looking forward to. No Cringeons here. Move along. This is how I share  my love for comics.