THE TERRIFICS #1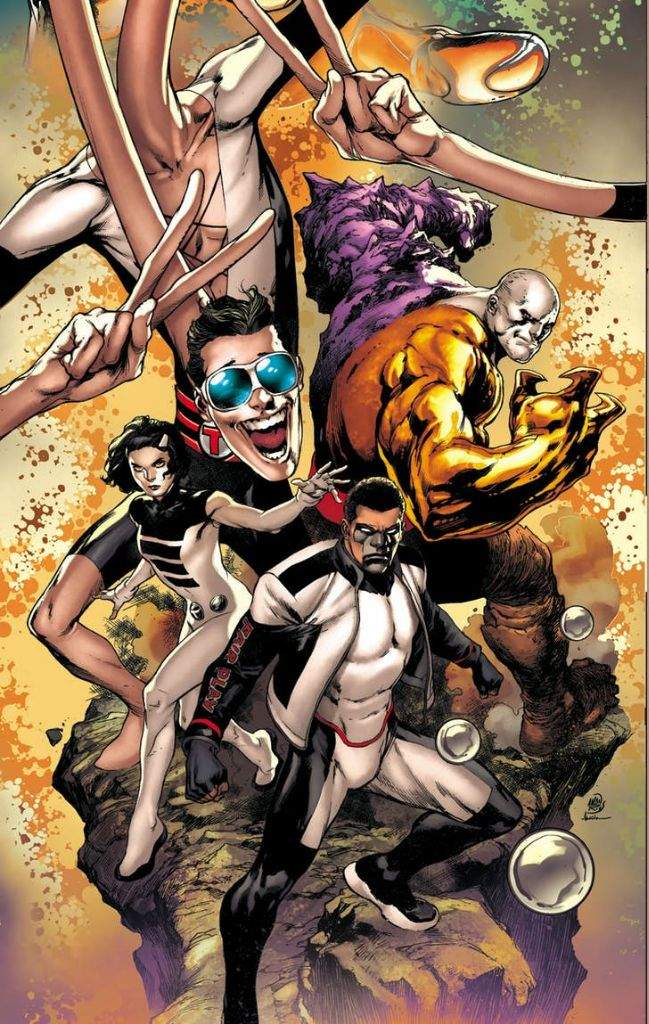 DC Comics|Written by JEFF LEMIRE|Art by IVAN REIS and JOE PRADO
Bound together by fate, united by the spirit of exploration and hope for tomorrow, the Terrifics bound from the Dark Multiverse of Metal! When Mr. Terrific, Metamorpho, Plastic Man and Phantom Girl find themselves literally bound together by a tragic accident, our team of unlikely allies must rely on one another to make their way back home. But a startling revelation on their return trip brings them face to face with a new mystery: where in the universe is Tom Strong? Coming in FEBRUARY 28.
HYPE LEVELS: ★★★★★
I am so excited for DC's Fantastic Four. Hey, if Marvel won't do it someone has to. I love the aspect of DC having their version of the original Marvel Family. It's awesome to see how the roster is composed of already existing heroes and not original characters that try to copy the FF in behavior as well. We haven't seen Plastic Man proper since the New 52 started which is why he is my most anticipated character of the series. I also like how they are taking the exploration elements and putting a DC twist on it by tying it to the Dark Nights: Metal.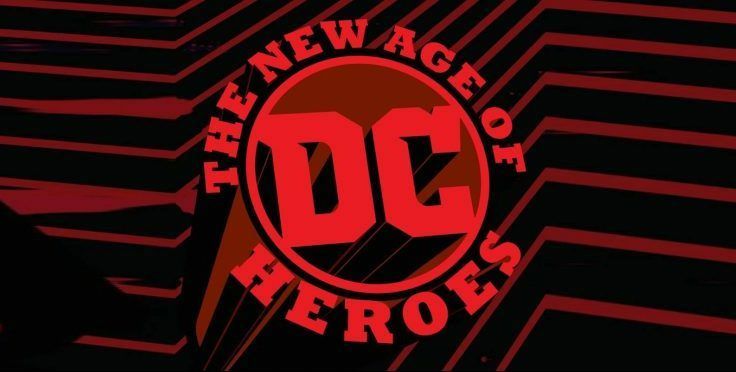 I should also mention the Dark Matter line of comics is being delayed to February. The name also changed from Dark Matter to New Age of Heroes. To be honest I like both pieces of this news. Delaying this line until DC finishes Dark Nights Metal is a great move. I know it seems like an obvious one, yet Marvel has delayed some of its events throughout its history, but kept the release of the relaunches that took take time cannonically after, even though the main event hadn't ended.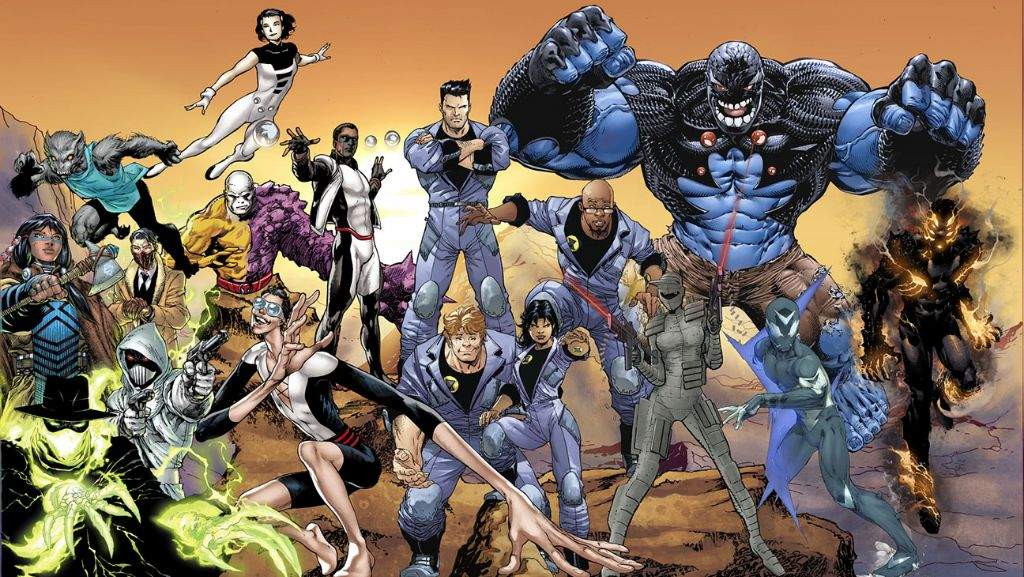 Seeing new superheroes is very refreshing in this line of industry so delaying makes me think they wanna get everything right and deliver. I was honestly disappointed by The Oz Effect storyline which missed an opportunity to tell one of the greatest Superman stories. I also like the name change because it is more reflective of the move since the idea is to introduce mostly new heroes and villains. I ask everyone who reads this to at least pick up one of the New Age of Heroes titles to show support of new stuff. We don't need the films to always direct the way the comics will go.
INCREDIBLE HULK #713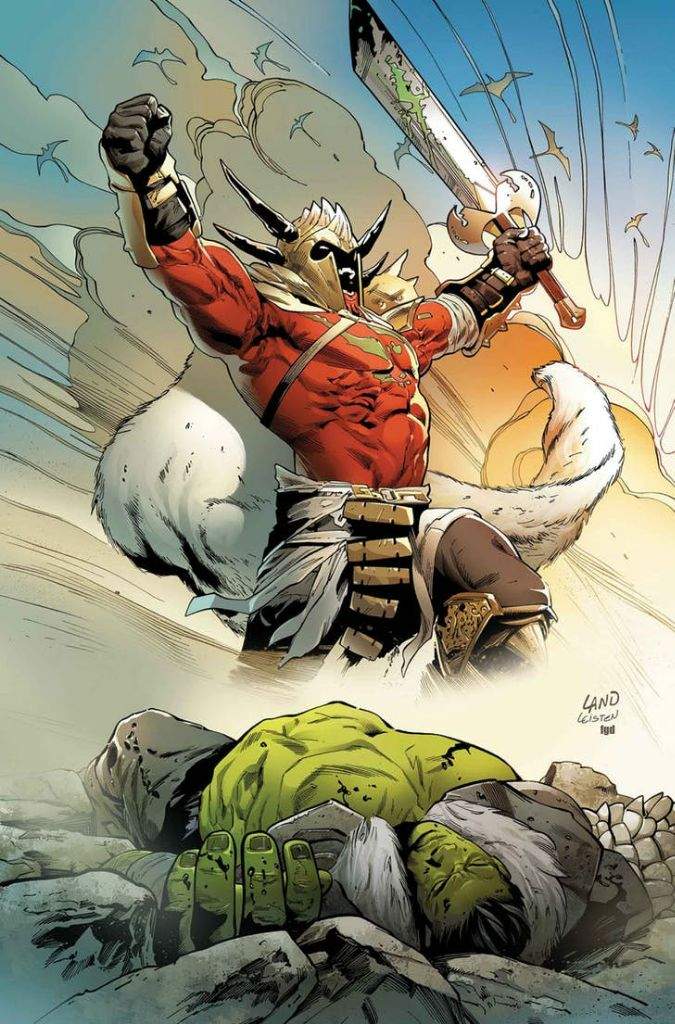 Marvel Comics|Written by GREG PAK|Art by GREG LAND
RETURN TO PLANET HULK PART 5
HULK has reached the final level of THE GAUNTLET! The freedom of the DOKA'ABI CLAN rests on his shoulders alone… Who is the true WORLD BREAKER? With AMADEUS refusing to embrace the DARK HULK within, it's up to the Warlord of Sakaar to show him real brutality… Guest-starring THE UNWORTHY THOR!
HYPE LEVELS: ★✩✩✩✩
Just like Bendis has taken a leave from Marvel and let other writers bring in a new fresh take on Spider-Man, Iron Man and Jessica Jones I must say the exact thing should happen to Greg Pak. This storyline is retredding all the paths of the original without any of the heart that made it more than just a cool concept of a Hulk being sent to an alien planet. Amadeus Cho was only interesting in his first few storylines, but now the lack of direction for the character's stories is becoming even more visible. Adding in Thor into it makes me even less excited because I know the writer is only banking in on the Thor: Raganrok resemblances to sell this and not an interesting direction.
YOUNG MONSTERS IN LOVE #1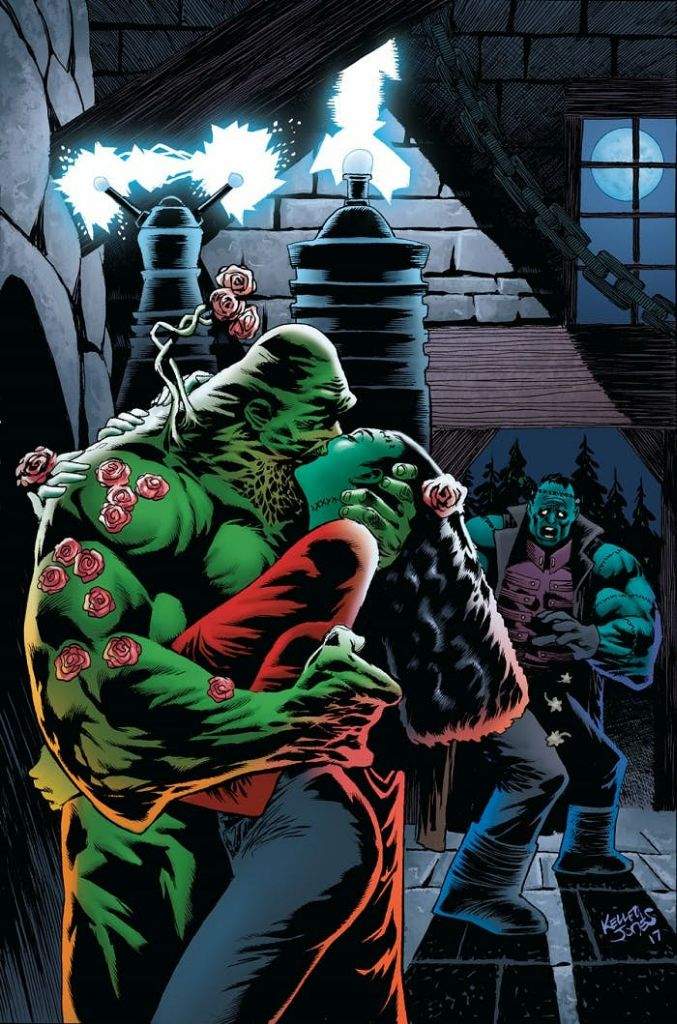 DC Comics|Written by PAUL DINI, JAMES ROBINSON, JEFF LEMIRE, STEVE ORLANDO, MARK RUSSELL, KYLE HIGGINS, ALISA KWITNEY, PHIL HESTER and others|Art by GUILLEM MARCH, FRAZER IRVING, KELLEY JONES and otherst
It's hard being a monster…and even harder being a monster in love. Sparks will fly and hearts will be broken when the ghouls and ghosts of the DC Universe assemble to bring you the Valentine's Day Special that no one saw coming!
HYPE LEVELS: ★★★★✩
If the cover is no indicator then the title should be. This looks amazing and super fun. I always wish there was more pure romance genre comics in the industry as a whole so releasing this close to Valentine's Day is very smart. It also looks like it's going to be a very funny, yet still creepy comic to read. Seems like something in my boat. Young Monsters in Love will also have a range of talent involved so either way quality in some way is guaranteed. The $10 price tag may scare some people away, but we're getting 80 pages and a PRESTIGE format. This mean higher quality paper and etc. which according to me should be the format for every comic.
X-O MANOWAR (2017) #12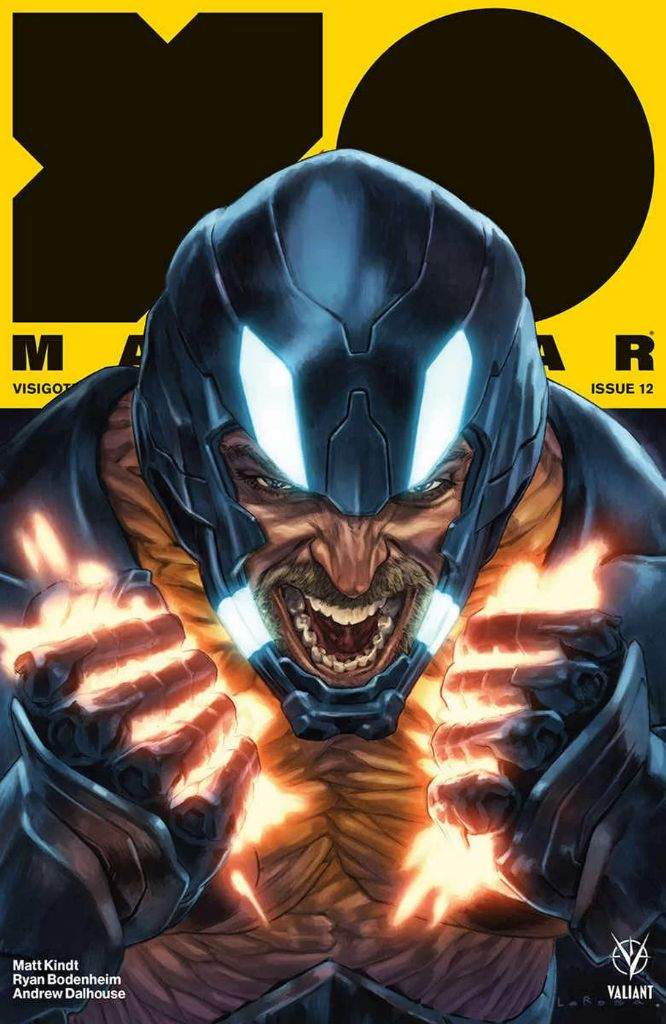 Valiant Comics|Written by MATT KINDT|Art by RYAN BODENHEIM
Behold the untamed fury of Earth's last Visigoth!
Left for dead by a mercenary band of bounty hunters far more twisted and devious than any enemy he's faced before, Aric of Dacia has managed to cling to life…and a thirst for revenge. Now, his campaign of retribution against those who have wronged him can begin in full force…and, when the dust settles, the alien world of Gorin will rue the day it ever brought the savage sword of X-O Manowar crashing down upon it…
HYPE LEVELS:★★★★✩
I wished Greg Pak would have done a spiritual Planet Hulk successor that resembles a story like this. Matt Kindt is quickly writing my favorite comics of this decade such as: Eternity, Divinity, Ether and now I can add X-O Manowar to the list. If you like space, other worldly adventures, war, gritty environments, suffering then this series is for you. Our main hero Aric has been through a lot of hell and that ride isn't stopping anytime soon. The story also gives me traditional Old Man Logan vibes. We're about to reach issue 12 so that means twelve issues of Old Man Logan is what you're missing out on.
MIGHTY THOR #704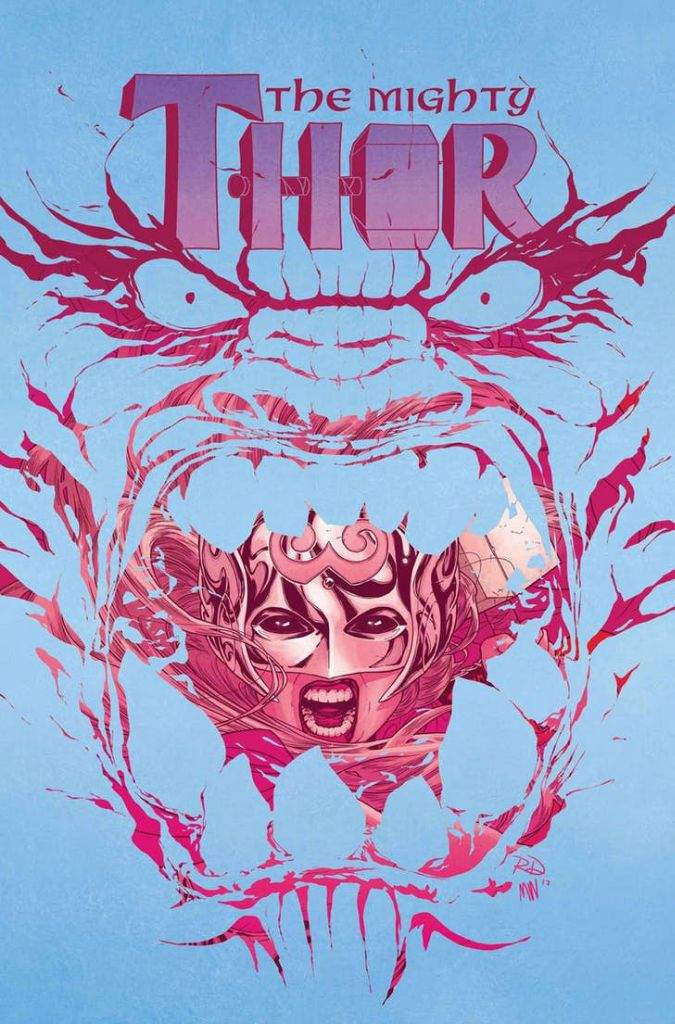 Marvel Comics|Written by JASON AARON | RUSSELL DAUTERMAN
THE DEATH OF THE MIGHTY THOR Part 5
Jane's cancer has taken a turn for the worse. But while she faces the enemy of her body… The Mangog ravages Asgardia! Odin and his son unite to take on the Ultimate Judgment. But without their mightiest warrior, the time of gods may come to an end. The Death of the Mighty Thor is coming. Will the world survive it?
HYPE LEVELS: ★★★✩✩
Jason Aaron has lately been loosing me with the character of Jane Foster as Thor for the same reasons Greg Pak deals with Amadeus Cho. Having this said Aaron obviously has been long preparing for this story arc before he even thought about Jane taking over the main Thor title and it's very telling while reading the storyline. When I read issue #700 I was beyond ecstatic with what was happening. Page to page, panel to panel I was reading something that actually mattered and had work put into it. The last time I enjoyed Aaron's take of our beloved God of Thunder was in Unworthy Thor, and before that it was all the way back when Jane had her very first story arc as the mighty Mjolnir wielder (2014). Issue #701 was continuing the quality, but I hope Mangog doesn't get the same treatment as Doomsday did in his first arc in Action Comics Rebirth (by Dan Jurgens) when the entire story revolved around an overstretched action scene between Doomsday and Superman.
RED HOOD AND THE OUTLAWS #19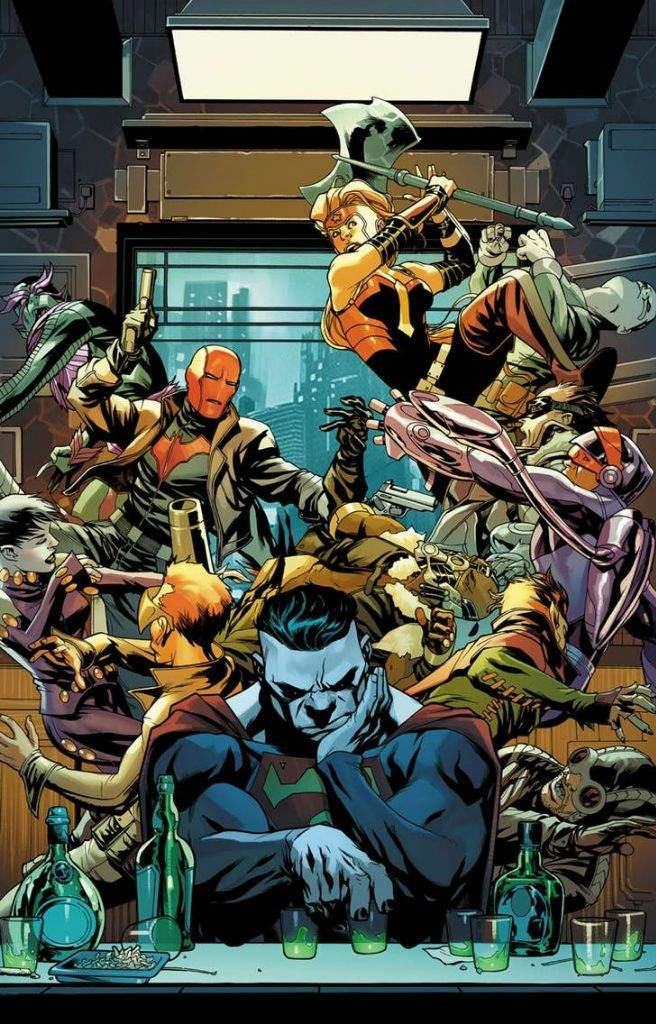 DC Comics|Written by SCOTT LOBDELL|Art by MARCIO TAKARA
"Date Night"! By day, Artemis and Red Hood are teammates, but tonight they're going out on their first date. Tonight they're leaving Crime Alley behind and sampling the finer things Gotham City has to offer, including a surprise visit to the Batcave! With his friends gone for the night, how will Bizarro spend his free time? And what's the deal with Artemis' warning from last issue? Answers will definitely be revealed
HYPE LEVELS: ★★★★✩
How could I not be excited for one of the best action comics of the year? I have been a long time Scott Lobdell supporter, even liked his early Teen Titans run, so when I finally saw people praise him with the debut of the Rebirth Red Hood & the Outlaws, I was very satisfied. This series as a whole has a lot of heart to it and the chemistry between all the characters seems real. If you've been following the series you'll know the relationship between Artemis and Red Hood has nicely been set up. I never know what will come my way which always leaves me at the edge of my seat.
BLACK BOLT #10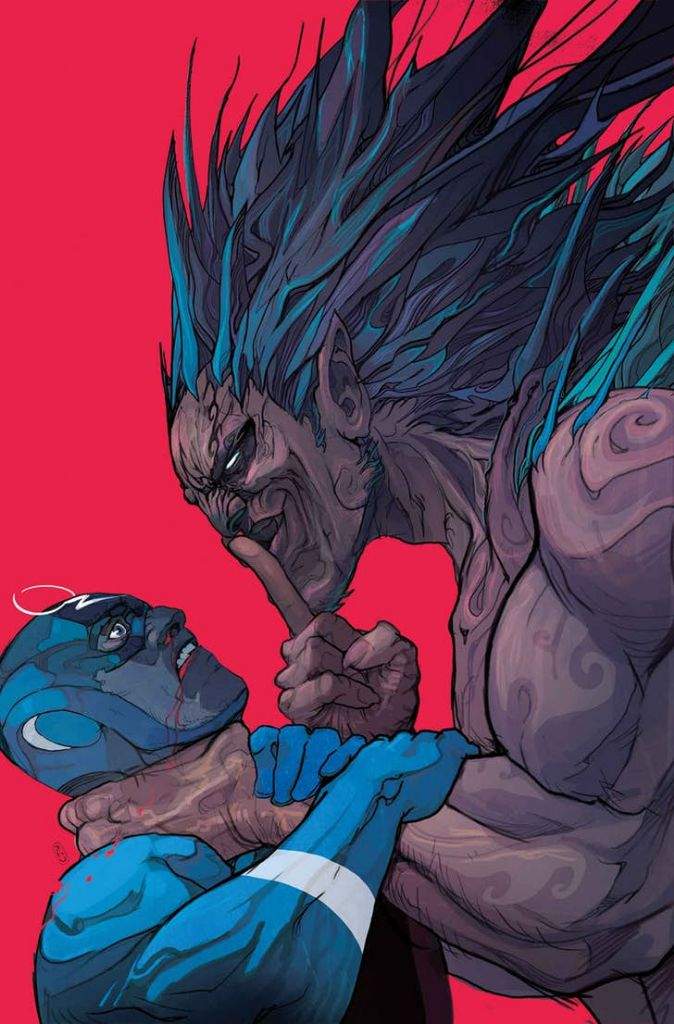 Marvel Comics|SALADIN AHMED|Art by CHRISTIAN WARD (a/C)
THE MIDNIGHT KING RETURNS TO EARTH PART 3
With the Inhumans in chaos, a powerful foe is ready to take control: Lash! But now that the rite of Terrigenesis is lost, what are Lash's plans for the Inhuman race? And what does he want with Black Bolt and his companions? The Midnight King faces the legacy he's left behind!
HYPE LEVELS: ★★★★✩
Another one of the stellar hits of 2017. Definitely caught me by surprise as I myself am not much of an Inhumans fan. We're seeing the return of Lash…..who I know nothing about other than that he appeared on Agents of SHIELD and even then I heard this version of the villain varies differently from the comic book one. I am not worried though. If anyone can introduce me to villains it's Ahmed. Also a return of some guy called, Midnight King? Is that an alias for Black Bolt just like the Dark Knight or the Caped Crusader is for Batman or is this some other character? Like I said, not much of an Inhuman fan, but either way storytelling at its finest will be present.
WHAT'S MISSING?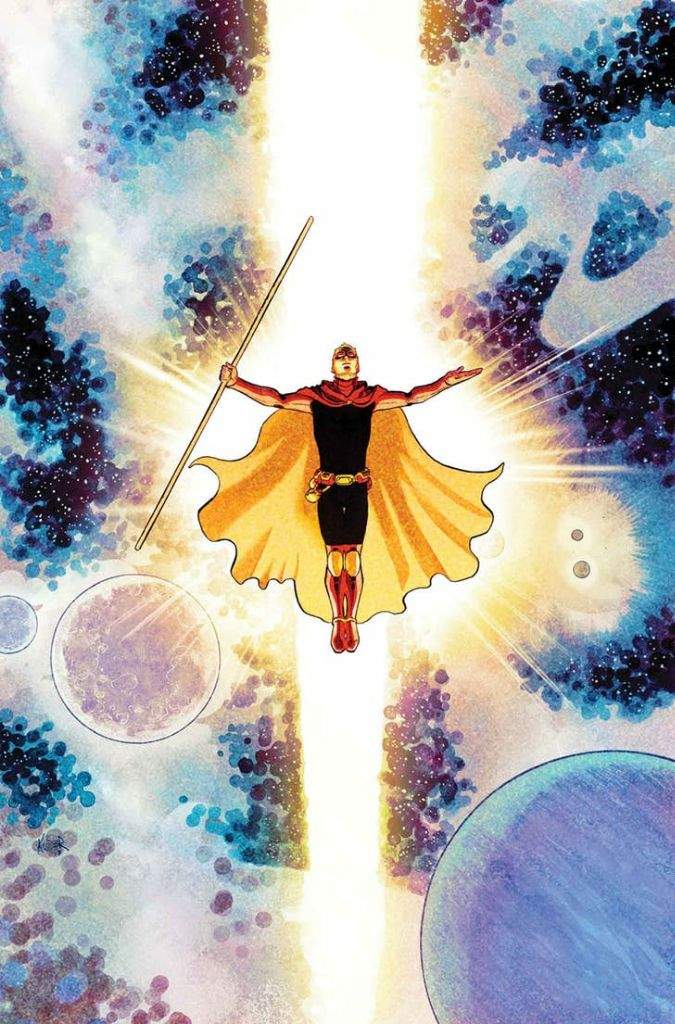 ●Guardians of the Galaxy – this is due to the lead up to the Infinity Countdown taking that title's spot which kind of has me annoyed since the Infinity story was supposed to unravel within the pages of Guardians
●Mister Miracle – No new issue is coming out this month…..why? Is it taking a hiatus? It better be since I want my 12 issue run
That's all! Now get out of here, leave that like even if you just scrolled through and tell me what comic you are looking forward to.