And we are back this time with a new slate of comics looking at the August 23rd of 2017 releases. This week didn't have as many heavy hitters as last week, but the ones that made this list are worth your cha-ching. In honorable mentions we got the new superhero from the underrated publisher, Valiant. That comic was War Mother #1, now on with the list.
5. Action Comics #986
This was an issue with one of the biggest cliffhangers of the year! A huge hint at the identity of Mr. Oz which inspired me to create a theory that you should definitely read. Since I predicted the exact words Nick Fury said to Thor that made him unworthy 3 months in advance I think I am not such a bad source. So read Mr. Oz Identity Revealed – Comic Theory and come back here. The rest of the issue was also very entertaining, we got a very cool interaction between Lex and Supes and how the Apokoliptian technology has an effect on Luthor. For those who don't know Lex Luthor has replaced Darkseid as the ruler and king of the world Apokoplis in the events of Justice League: Darkseid War (a huge recommendation). A giant story arc pertaining Lex's fate as the new king will continue in Superman #31 coming out this September! Action Comics #986 is a fun issue that also gets you pumped for the future of the DC Universe.
4. Black Hammer #12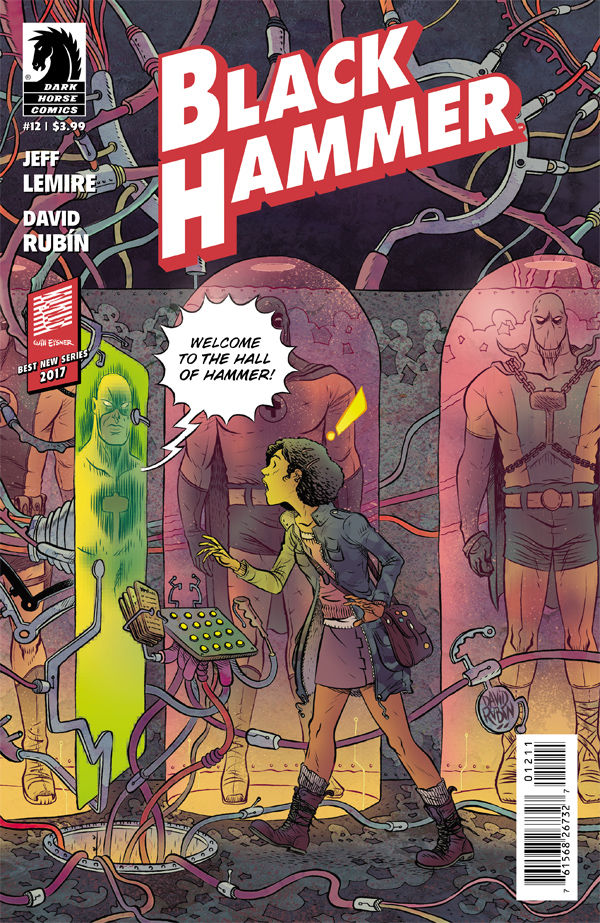 If you're not convinced by the fact that this won an Eisner for the best new series of 2016 then I don't know what will. Please read Black Hammer if you're over the age of 16 because it's a superhero comic like no other that focuses more on the characters and less on the action elements. Jeff Lemire creates a story in which you get to like some then dislike the other main characters. He sometimes makes you love and hate the same hero at the same time yet, you wanna read it that much more. That's something not every writer can do so, would you kindly jump on Black Hammer? I had to catch up and I'm glad I did. This issue focuses on my favorite character of the series Lucy Weber, who probably doesn't have a bad side like the others. It isn't anything new or impressive, but it further builds her as a character and makes you like her even more.  You get to see her inner struggle after the Anti-God incident and provides on the great writing which is all I wanna see in my comics.
3. Nightwing: New Order #1
The biggest surprise of the week, an elseworld story that really turns the tables of the DC heroes. One of the reasons why I dislike Secret Empire is because it lacks substance, depth or any redeeming qualities. You may enjoy Secret Empire, but this is what I do with every comic, I ask the question, "If you were to literally take Secret Empire and give it to movie critics, would it be considered good?" I believe it would not. It has plot holes, two dimensional characters, everything is black & white, treats heroes for shock value like crap, creates lazy and embarrassing explanations, and….I should just make a separate post as to why I hate Secret Empire. Let's focus on Nightwing.
New Order follows Dick Grayson putting an end to super-powered beings on Earth, not because they are evil, but dangerous. This is something that completely pulled me in because it does what SE couldn't, establish a great motivation and somewhat makes you understand the "bad guy" of the comic. I put it in quotation marks because Dick isn't really evil, nor is he doing a bad thing if you take a closer look at what he's doing. Nick Spencer will never reach this level of talent that Kyle Higgins has (N.S. is a good, even great comedy writer). On top of it all the first issue has a giant plot twist. Those who read it, know what I'm talking about (how shocking was it?!?!). If you are fan of superheroes, you NEED to read this. No excuse. Come back and thank me later. PLEASE!
2. Archie #23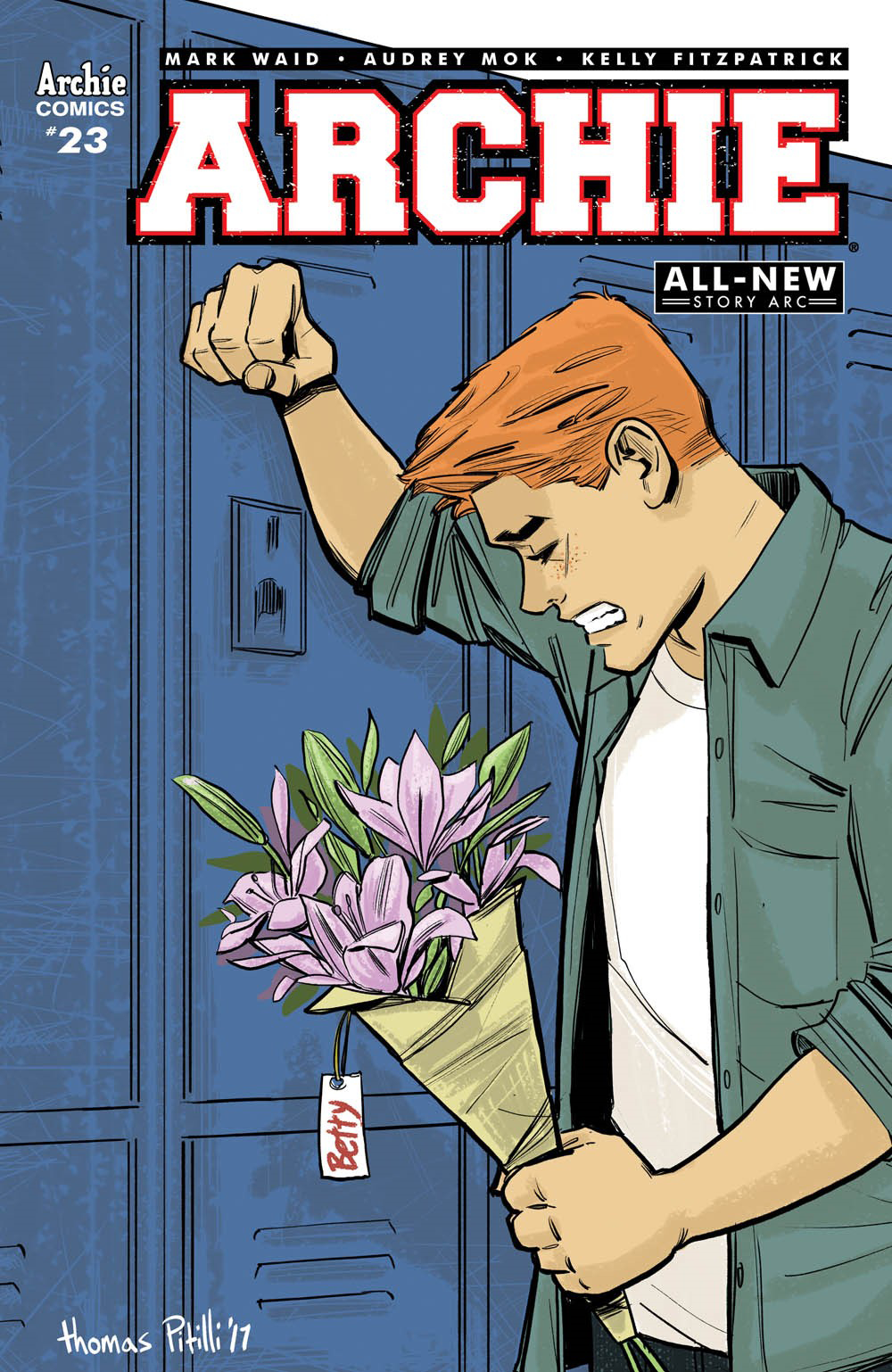 I don't wanna be rude, but this is just the way I feel. I have been very disappointed with Mark Waid as of lately. His work at Marvel Comics has been a disaster! Avengers? Boring. Champions? Bad. Him writing Captain America starting this November honestly makes me worried because his integration of politics is very crammed in and a book like Champions feels like a writer from 60s was brought in to write it. Why am I saying this? I honestly thought Mark Waid has turned into a bad writer, but no….he still has that flare within himself. The new Archie comic is funny, sad, emotional and sometimes heart-warming. This issue is all that, but most importantly it made me a bit sad. This is a series I am going to recommend to everyone, even if you're a casual or don't read comics, you can hop on and take away something from it as much as a hardcore Archie fan. Audrey Mok continues to be an amazing artist. The rollercoaster of a ride this issue is really make every second of it important and meaningful. It's a dark day in Archie comics and it's amazing. Mark Waid, please focus on stories you wanna write and not on stories that make you look like a good person by integrating positive messages. I know it sounds mean, but I mean it from the top of my heart.

When I read each Archie issue I can feel the work coming from your heart. I also need to mention the best pacing, which every issue gets it done perfectly. I really don't see many who would show distaste to this title. I hope the guy stays on the title for as long as he has stories to tell.
1. X-O Manowar #6
Every month Matt Kindt reminds me why he is becoming one of my favorite writers in the industry. Each issue you read the better it gets. X-O Manowar by Matt Kindt is the Logan of the comic book industry. It's a change we NEED! It follows a hero who has lived through hell, trying to live a peaceful life, but something always has to come and haunt him. It's a bit more badass than this year's film Logan, but still is very strong and different from what its genre it belongs to. For one, the hero in this comic has never been in his iconic suit, not even once! For some this would be a turn off, because suddenly this means there is no action, but it has action within EVERY single issue. It's just not generic and doesn't need to deliver on "Oh look how cool, heroic and iconic he looks." because it's beyond that. Funny enough this fresh take on X-O Manowar is so original that it does make it cool, heroic, iconic, but also badass, satisfying and in a weird way deep.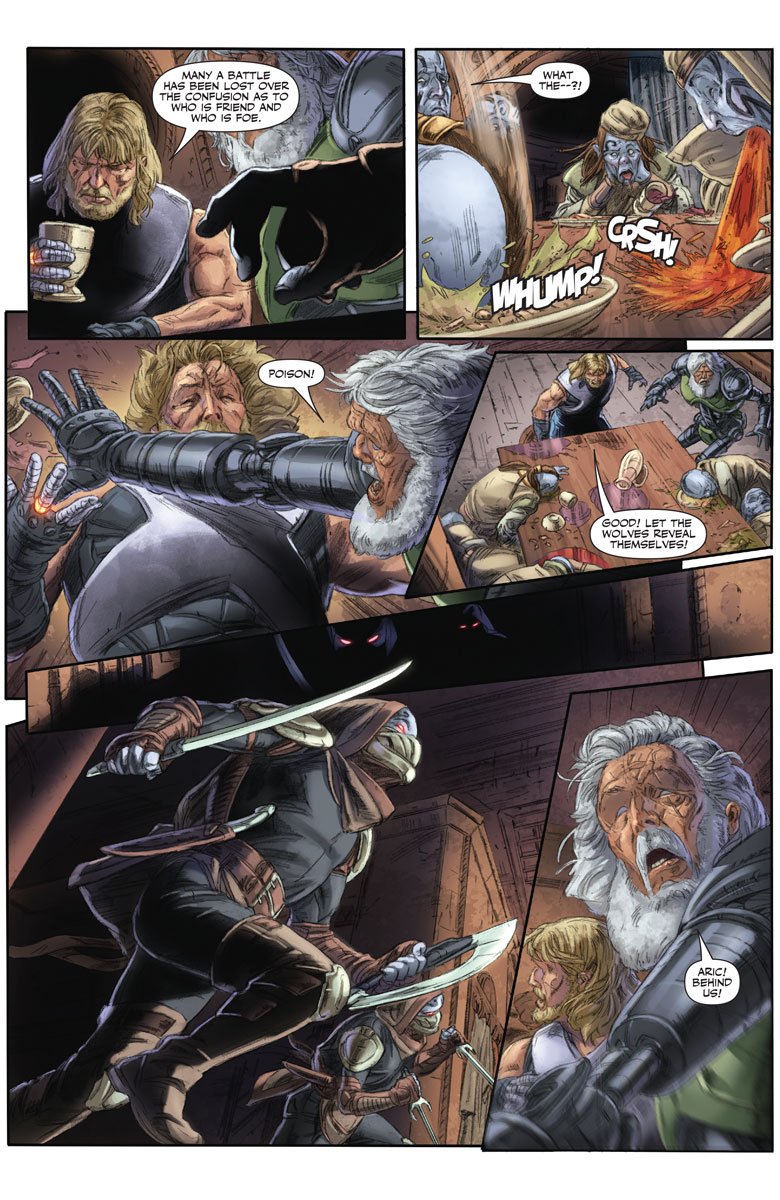 Another trope this series dodges is the overdone flashbacks for exposition. Comic book riters always feel the need to add flashbacks to a story because it will tie into the plot they wanna tell. Flashbacks in comics aren't a bad thing, but when a comic can tell a story without that it becomes fresh. It's what Logan was to superhero movies. We love MCU, but a new film that creates a story with an ending is that much more welcome in the superhero movie genre. Do you have to read the 2012 run of X-O Manowar to understand this? I say go for it. Read the first 2 volumes of X-O Manowar by Robert Venditti, they're only $10 each, but you didn't need to watch previous Wolverine films to love Logan so the choice is really yours. I also don't wanna forget about the artist, Doug Braithwaite, because not mentioning his part of work would be an enormous sin. Thank you for this comic, Valiant Comics. Thank you.
Ratings:
X-O Manowar #6 – 9.7
Archie #23 – 9.1
Nightwing: New Order #1 – 9.0
Black Hammer #12 – 8.5
Action Comics #986 – 8.4
Thank you for reading this week's list. I really hope you listen to these recommendations because these comics mean a lot to me and sharing this with others is even better. Until next time!