Origin: Magneto
Max Eisenhardt was a mutant-Jewish German, during WWII his family was taken into the concentration camps. Being the only member of his family to escape and survive he changed his name to Eric Magnus Lehnsherr in order to live a life. He would travel the world, meet Charles Xavier who was also a mutant. The two would have very differing ideologies of mutants in society that would pull them apart and later turn them enemies. He would become the villain, and later anti-hero, Magneto.
Identity: Magneto
Alter Ego:  Eric Magnus Lehnsherr/Max Eisenhard
Occupation(s): Adventurer, mutant rights activist, terrorist, teacher, sovereign ruler of Genosha, headmaster of Xavier School for Gifted Youngsters, secret agent, volunteer hospital orderly, carpenter
Team Affiliations: Brotherhood of Evil Mutants, Excalibur, X-Men
Origin: Doctor Polaris
When a child, Neal Emerson was ambushed. His love for magnets made him wanna work around them all the time. Emerson even said they made him feel stronger.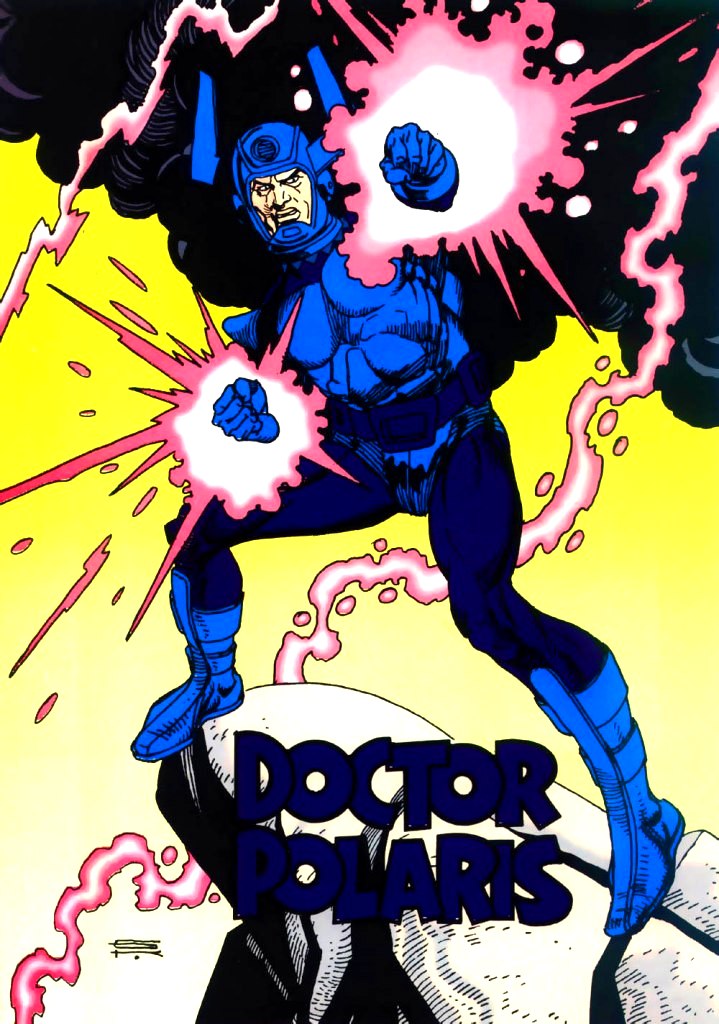 Identity: Doctor Polaris
Alter Ego: Neal Emerson
Occupation(s): None
Team Affiliations: Secret Society of Supervillains, Intergang, Legion of Doom, Cadre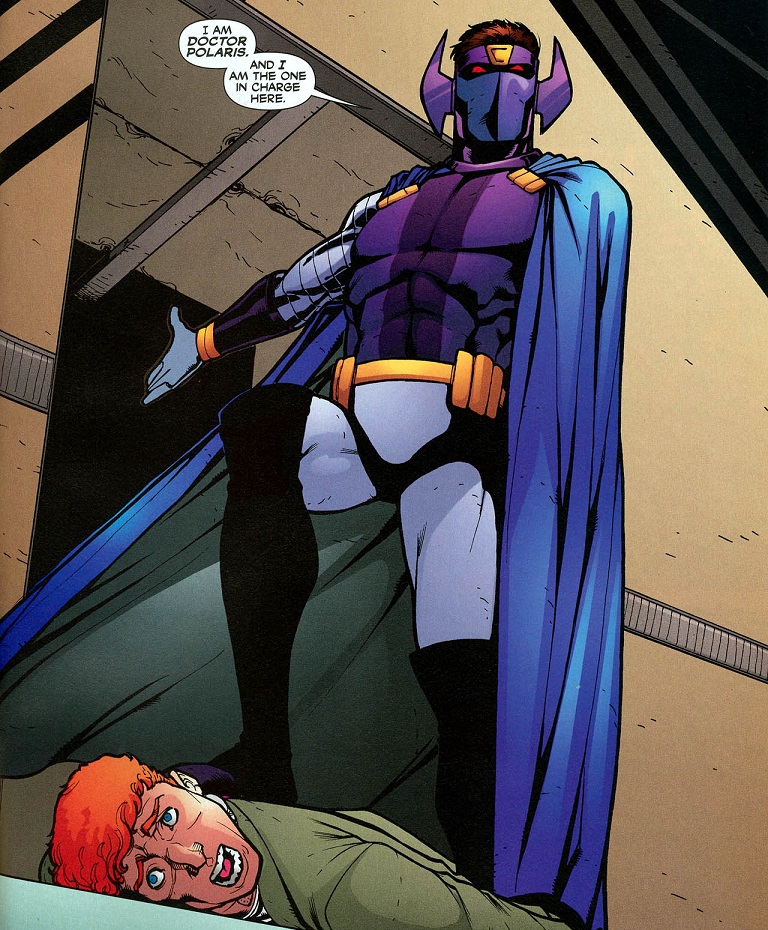 Powers & Abilities: Magneto
Metal Manipulation
Magnetic Field Manipulation
Flight
Force Fields
Mental Resisting Helm
Hand-to-Hand Combatant
Genius Level Intellect
Multiligual
Tactician/Strategist
Powers & Abilities: Doctor Polaris
Battle!
Let's see which one of the two magnetism masters have the better control over their powers. Magneto has lifted a 30,000 ton sub-marine, moved giant asteroids and can even control the entire magnetosphere. Doctor Polaris on the other hand has proved his power capabilities when he became the South Pole of Earth and showcased his ability to easily destroy thousand heavy satellites. Both characters can control the iron in human bodies due to the blood. The easy answer would be Magneto, but since his experience with the Phoenix Force his control powered down. I will dare to say Dr. Polaris surprisingly has the slight advantage of using his magnetism, but this doesn't mark the end of this fight.
Erik can create force fields that protected him from the likes of Thor, or even Galactus. Other than the power of magnetism Neal Emerson has nothing else to offer. Magneto has knowledge over engineering, genetic mutation, robotics and many other advanced scientific fields. Erik's history of working in CIA allowed him to develop good hand-to-hand combat skills not to mention strategic and tactician thinking. Magneto may have a slight disadvantage in magnetism, but even with that he has way more abilities to help him win this fight. And if Magneto pushes himself, he could match Emerson's levels.
WINNER:
MAGNETO

 (Marvel)
Hopefully you agreed with this outcome and that you will check out next week for a new battle. At the moment of writing this I am limited in work due to vacation and with vacation the Wi-Fi isn't so easy to have. In the meantime check out my comic book reviews and stick to Comic Booger!
Next Week: Riddle Me This, Imagine Dragons, One Dresses Like a Mummy, Other Like a Wrestler