It's that time of the week where I recap the most important news stories in the comic book industry. These are just some of the stories I found important or interesting to me. Let's begin with no further of due.
1. Marvel NOW! Announced…. Again
Yay! Not! This news was announced last week, but I wanted to wait for details and those details I got. Marvel announced a new revamp this fall, but don't worry! They're saying this is something you've never seen before. You know, as a hardcore comic book fan, I am really sick of all these re-launches. It makes it that much harder for a casual to join. Think about it! There is so many #1's per character that it's hard to know which series to start with!
Marvel said that the effects of Civil War II will be so huge that a revamp is necessary. I mean, it's cool and all, but can't we continue with the numbering of issues and still have impacting things happen. We don't need to revamp a comic every time there is a new creative team working on it! I get that they said (I'm paraphrasing here), "You think you'll know what it is, but you don't." I've heard that said, too. I am still awaiting for the release of this, but Marvel is killing themselves in a long run by having revamps happen every year (MarvelNOW!, All-New Marvel NOW! All-New All-Different Marvel, MarvelNOW[again]). This will be 4th revamp in a span of 4 years.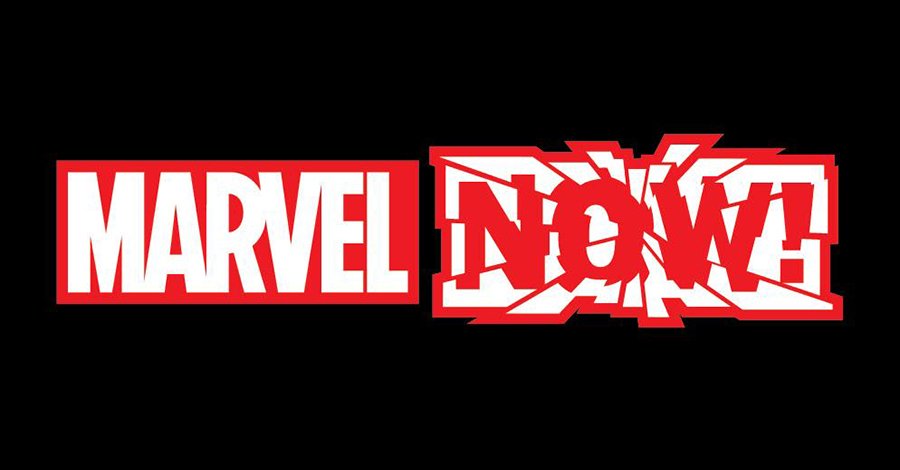 There other ways to grab the interest of an audience than by just doing revamps. It's called good storytelling…. people want that. Anyway! Sorry about that rant, but it's just something that irritates me. Remember. Marvel NOW! coming this Fall. Prepare it to be something you didn't think it would be.
2. IDW Publishing Creates a Hasbro Shared Universe
Finally some exciting news! At the moment it's IDW Publishing who owns the rights to publish Hasbro character comics. The two companies are creating a shared universe in their comic books just like Marvel, DC, and Valiant had for decades. This move makes sense as Hasbro was interested in creating a Shared Universe for the film industry as well. So who's going to be part of this universe? It's characters like Transformers, G.I. Joe, Rom (who's getting a new comic in July), M.A.S.K., Action Man, & Micronauts.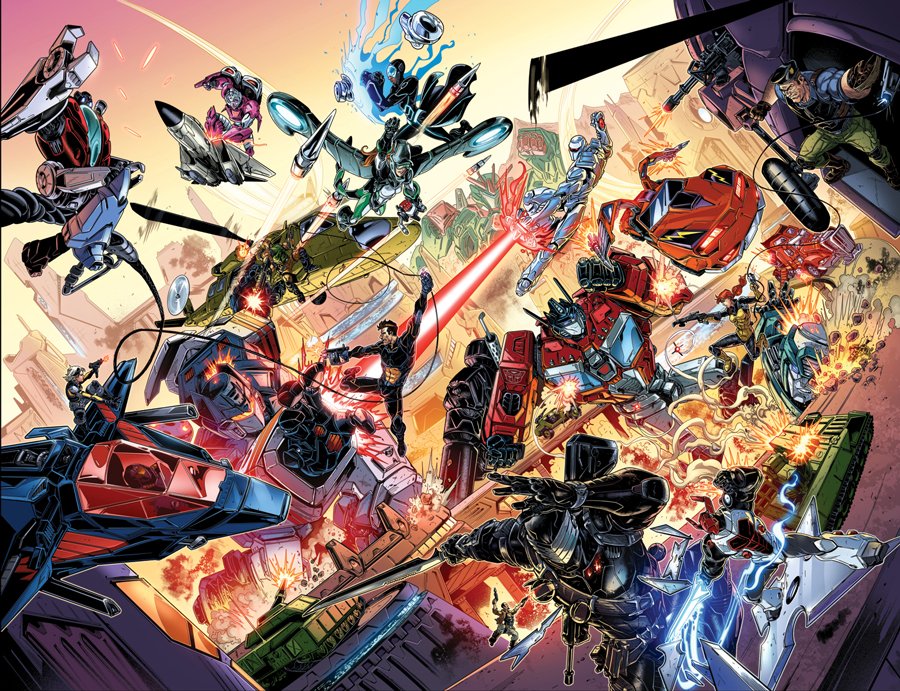 To kick off this shared universe, they will come out with an event bringing all these characters together called, Revolution. It will be a 5 issues run, #1 is coming out September, and it will be written by Collin Bunn and John Barber. I will pick one up to support what IDW is doing. At the moment they are the fourth highest publisher in market dollar & unit share. If this becomes successful they might be bringing the fight to Marvel and DC. I don't read much IDW, but I hear their Transformers are great so it is time to change that. IDW also released a trailer that is definitely blood pumping.
3. Launch of DC Rebirth
Maybe not news, but still a very important part of the week. DC finally released their Rebirth line-up starting off with Batman: Rebirth, Superman: Rebirth, Green Lanterns: Rebirth, & Green Arrow: Rebirth. Each comic is gaining good reviews which is good to hear. The Rebirth intitative finally began and it's exciting. Most of these issues are just prologues so, don't expect them to be something mind-blowing. I really liked Batman & Green Lanterns. DC Universe Rebirth #1 is in its 3rd printing which is also great news.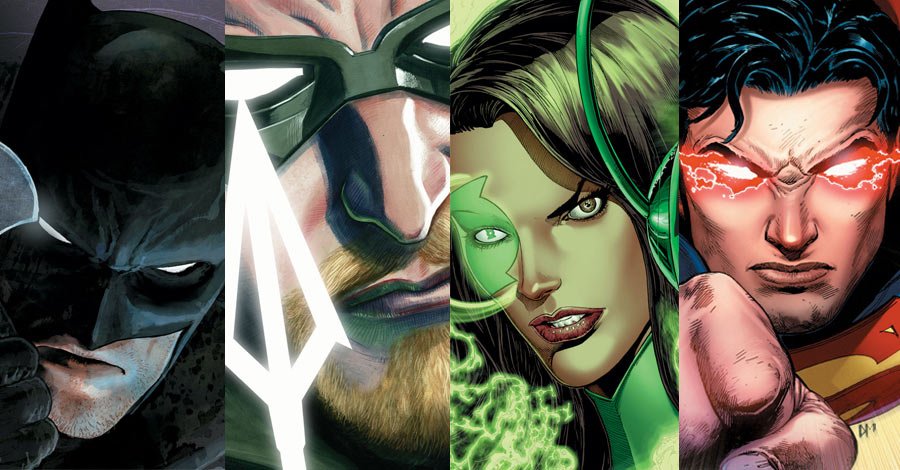 4. Civil War II #1
Wow! Civil War II was better than I expected. Now, sure this event is a cash-grab, but just because it is one, doesn't mean it can't be good. There are two types of cash-grabs. Good cash grabs and bad cash grabs. Every Marvel film is a cash-grab, but they are such good movies we ignore the fact they are. I expected for this to be good since Bendis was the writer, but it was better. Bendis created powerful tension, strong motivations, and his set up of the tone and stakes was perfect. He made me care about characters I didn't care for and some died. Yes, characters die in this and they took the time to make us care! That doesn't happen in events. Usually, a character dies and the heroes move on to do better things (ex. Age of Ultron). Glad to see him learn from his last event.
Marvel said more deaths will happen which is why I am now excited. If the deaths in the issue weren't executed the way they were I wouldn't care about more character deaths. The conflict was done nicely. Some one told me that Iron Man and Captain Marvel (who are main people at odds) never held a relationship like Iron Man did with Captain America before the first Civil War. I wondered how the author was going to pull it off and he did it. Now, I am sugar-coating this comic, but it was just the first issue. Bendis has a record of starting off stories amazingly and then crapping the ending (Avengers vs. X-Men, All-New X-Men, Uncanny X-Men). This better not that time!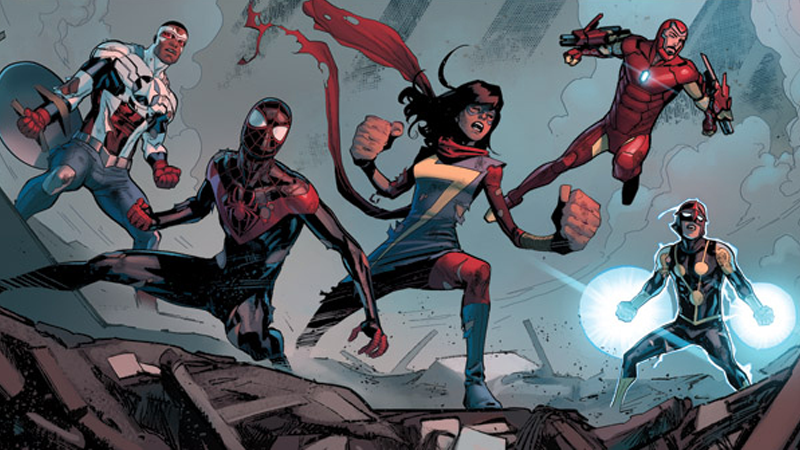 That is all for this week. Can't wait for all these things to develop even if it's Marvel Now. They better prove me wrong and shock me. Make sure to come by next week with more news. Also stop by my The Sandman Readthroughs and Marvel vs. DC series. I'm Olaf and stick to ComicBooger. Bye!